Animal cruelty investigation after dog found dead in Walnut Creek canal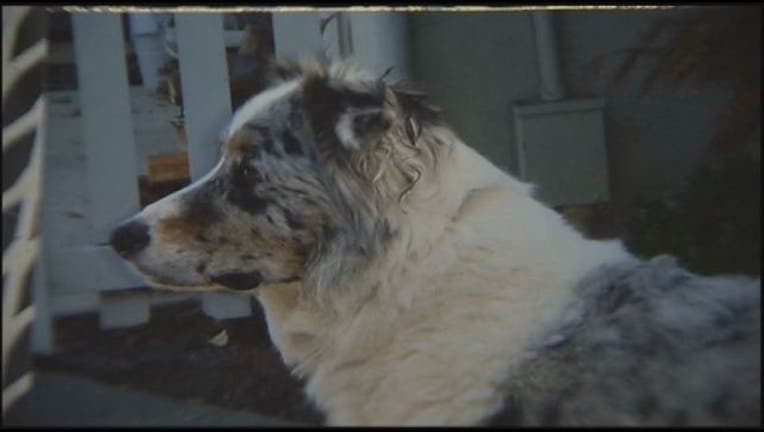 article
WALNUT CREEK, Calif. (KTVU) - A heartbroken dog owner is speaking out after her beloved companion was discovered dead with its legs bound in a Walnut Creek canal.
Workers found the dog's body in the Contra Costa Water District canal on Walnut Avenue near Oak Grove Road on Monday.
As the workers pulled the dog out of the canal, they noticed its legs were tied together with a shoelace.
The dog was later identified as a 14-year-old Merle Australian Shepherd named Gino.
The dog's owner says when she woke up Monday morning and learned Gino had gotten out, she never imagined what would come next.
"I was heartbroken that anyone could do this to this defenseless, wonderful, gentle dog. This isn't a dog that would run up at you and attack. This is a dog that when he saw you he smiled. This was an old frail animal."
The incident is being investigated as a case of animal cruelty.
Anyone with information is asked to call animal services in Walnut Creek.