Antioch school security on heightened alert after attempted abduction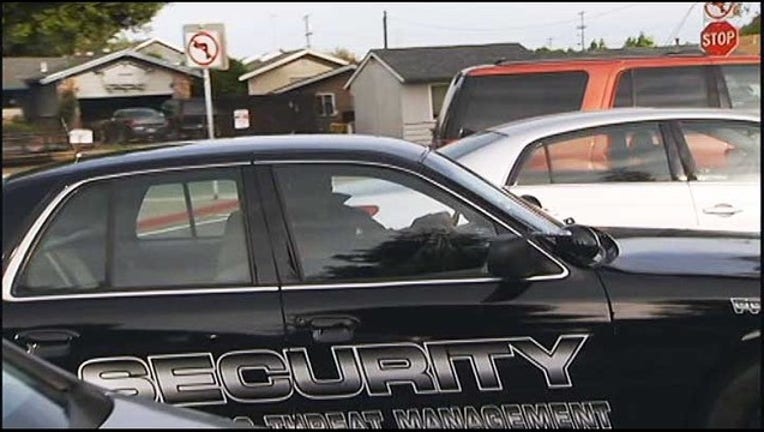 ANTIOCH, Calif. (BCN) -- Police stepped up patrol efforts Friday around an Antioch elementary school after a fifth-grader reported an attempted kidnapping.
A fifth grade student reported that a stranger had approached him as he was walking to school around 8:40 a.m. Thursday, Belshaw Elementary School Principal Casey Lewis said.
Lewis said the student was dropped off near Worrell Road and was walking towards campus when a man in a truck pulled up alongside him, rolled down the window and asked the student to get in his vehicle.
The student continued walking towards campus and ignored the man, Lewis said.
The man reportedly continued to drive north on Roosevelt Lane, then turned around and pulled into the school driveway, where the student was still walking.
The man again asked the student to get in his car, but Lewis said the student started running towards the front gate of the school and the man drove back towards Worrell Drive.
The student described the suspect as a man in his 30s with dark hair and a clean shave. He was driving a smaller-sized, red, two-door Toyota truck, Lewis said.
Antioch police Lt. Trevor Schnitzius said police stepped up patrol efforts around the elementary school to look for suspects or vehicles matching the student's description.
The report follows a false alarm earlier this month when a high school student reported a man tried to get her to "come here" and then followed her to school. Police later confirmed the report was unfounded.
Schnitzius said there was nothing to indicate that the 11-year-old's story was false.
"For proactive measures, we had some officers in the area at the school today," Schnitzius said.
Parents are on high alert after the March 23 arrest of 21-year-old Javonn Allen who is suspected of trying to kidnap two high school students on two separate occasions.