Apple re-releases iOS classic Texas Hold'em to celebrate App Store anniversary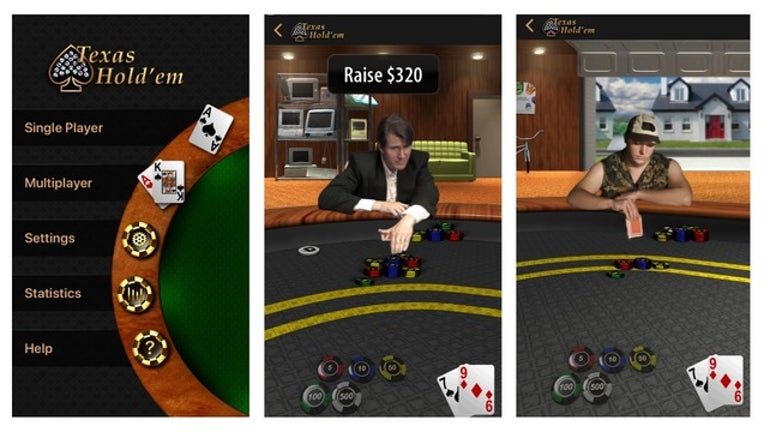 San Jose, Calif. (KTVU) - It's nearly 11 years since Apple launched the App store, and to mark the anniversary of the App Store, the Cupertino tech giant is rebooting an old iOS classic — Texas Hold'em. 
Originally created for the iPod Touch in 2006, and then brought to the iPhone in 2008. The redesigned version of the card game is free to play unlike the original, which cost $5, and was eventually removed from the App Store in 2011. 
The game's reboot was first spotted by 9to5Mac on Monday. The newer version also accommodates larger screen sizes of modern Apple devices, though the gameplay mechanics are similar to the original – it lets you bet with fake money, and polish your poker skills.
The App Store description says that the game is in celebration of its 10-year anniversary, which is kind of odd, since we're just a few days away from the 11-year anniversary. 
The game is a 1.5GB download, and features 24 realistic characters who have their own distinctive playing style and body language, and ten distinctive locations to choose from, including Las Vegas, Paris, and Macau. You can also play the game with up to eight friends with Wi-Fi multiplayer. 
Apple is making a concerted effort to bring more quality games to its platform with the launch of its subscription offering - Apple Arcade expected to launch in fall. The service will offer over 100 games which can be played on any iOS, iPad OS, Mac and Apple TV. Meanwhile the upcoming versions of iOS and tvOS will bring Xbox and PlayStation gamepad support.