Apple reportedly planning desktop extension feature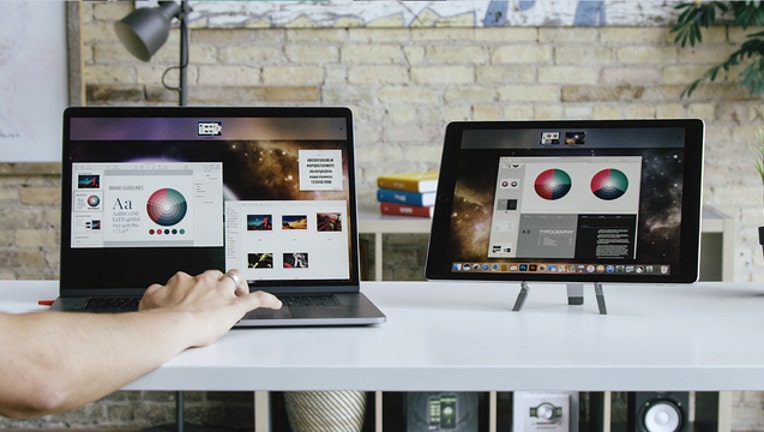 article
SAN JOSE, Calif. (KTVU) - The next major update to Apple's desktop OS will let users pair an iPad as a secondary display, 9to5Mac reported on Monday. 
The feature will let users send any window from an app to a secondary display by hovering over the green "maximize" button. The feature also functions with iPads which support Apple Pencil, enabling functionality that was previously only possible on a Wacom tablet. 
Previously, this feature was only available through third-party apps such as Luna Display, which requires a hardware unit and was priced at $79.99. 
According to the report, native support for this feature (codenamed Sidecar) will be introduced in the macOS 10.15 update in June this year at WWDC (Worldwide Developers Conference). The macOS update will reportedly support standalone Music, Podcasts, and TV apps, unbundling features that were all bunched up in iTunes. On the hardware front, Apple is expected to launch a 31.6-inch 6k resolution monitor.
Apple is also expected to release iOS 13 at the conference, which will enable a system-wide dark mode setting, multitasking and an updated email app.
This year's WWDC will be held at the McEnery Convention Center in in San Jose from June 3 to June 7.