Apple will release two 5G iPhones in 2020, top Apple analyst claims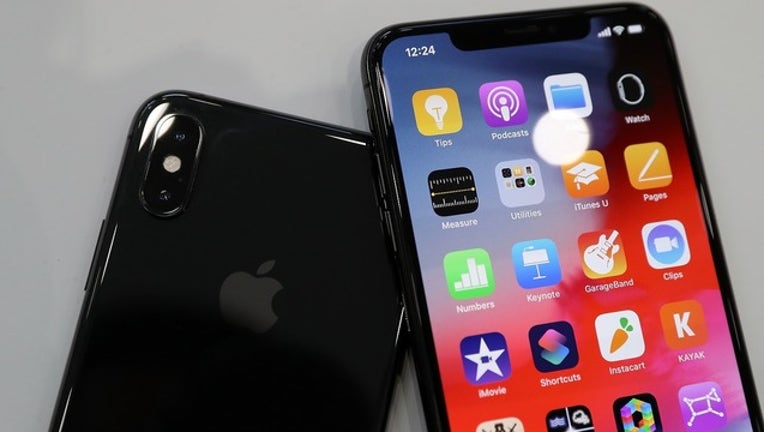 San Jose, Calif. (KTVU) - Apple reportedly plans to release three new iPhones in the second half of 2020, two of which will have 5G support, says Ming Chi Kuo one of the top ranked analysts. 
All the three phones will have an OLED display - the two 5G phones will have 5.4-inch and 6.7-inch displays, while a lower-end non-5G model will have a 6.1-inch display, Kuo says, in a research note obtained by Macrumors.
If the predictions are true, it means that Apple's upcoming phones, expected in September this year won't have 5G capabilities. Samsung's 5G handset, the Galaxy S10 5G has been available in the US on Verizon, and launched Monday on AT&T. 
The new phone sizes suggest that Apple will be shrinking the size of the iPhone XS from 5.8 to 5.4-inches, while increasing the size of the iPhone XS Max from 6.5 to 6.7-inches. The 6.1-inch device is likely the iPhone XR, which stays at the same size. 
Qualcomm will be the primary supplier of 5G modems, while Broadcom will supply the RF power amplifiers, Kuo says. Apple settled a long-standing lawsuit with Qualcomm in April.
Taiwan-based Kuo, who works at TF International Securities as an analyst, is considered to be one of the best in the business, one with a proven track record of predicting Apple's next moves.
Apple's iPhone refresh for 2019 is rumored to have a triple camera system on two high-end phones. A night mode feature will make them capable of taking clear photos in the night. Another rumor suggests that the new iPhones will support USB-C in place of its proprietary lightning port.