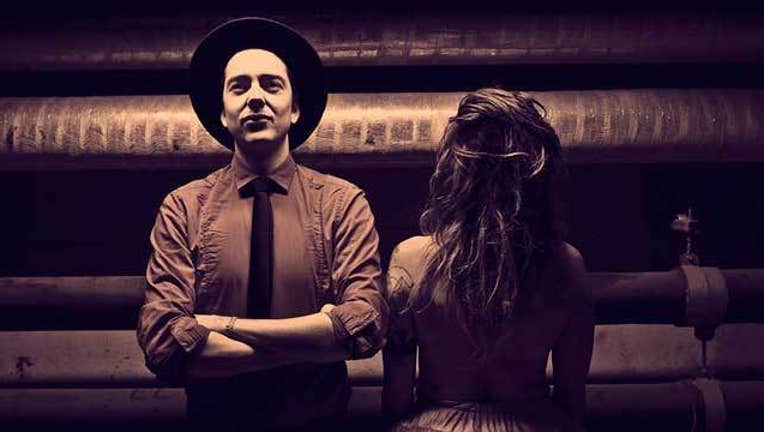 article
Two leading bands of the noise-rock and metal underground bring their current tour together to San Francisco when acclaimed Norwegian outfit Årabrot and UK sludge-metal duo Ghold come to the Eagle Tavern Thursday night for this Subliminal SF show.
Founded in 2001 by main songwriter, singer and guitarist Kjetil Nernes and drummer Vidar Evensen, Årabrot has been churning out its unique style of experimental punk on over a dozen EPs and full-length since first coming together. While their early recordings leaned heavily on dissonant guitars and strangulated, unhinged vocals that recalled noise-rock pioneers as Swans and the Birthday Party, Nernes and his cast of collaborators would gradually expand their sonic palatte.
The band gradually added elements of ambient music and black-metal blastbeats as they dug deep into such lyrical inspirations as existentialist philosophers Albert Camus and Jean-Paul Sartre and the surrealism of Georges Bataille and Comte de Lautréamont. Despite the group's esoteric and abrasive nature, Årabrot won Norway's equivalent of the Grammy in the metal catagory and garnered wide critical praise for its more recent works. Earlier this year, the group returned to the U.S. to record its forthcoming effort with noted engineer Steve Albini at his Electrical Audio Research Studio.
Årabrot will be sharing the stage with rising UK power duo Ghold. Actively releasing music only since 2012, the duo of bassist Alex Wilson and drummer Paul Anthony initially tried to start a more traditional band while studying art in South London. Finding that their tastes were more similar than any potential collaborators, Wilson and Anthony gave up on finding a guitarist and singer, choosing instead to cultivate an offkilter downtuned style of metal indebted to sludge giants the Melvins and London's underground scene.
Earlier this year, the pair issued Of Ruin, the glacially paced, drone heavy follow-up to their 2013 full-length debut Judas Goat to well deserved critical acclaim. The two band will be joined by Bay Area atmospheric doom/black metal outfit Secrets of the Sky, an Oakland quintet that has scored high praise for Pathway, it's intricate sophomore album and first effort for Metal Blade Records.  
Årabrot with Ghold
Thursday, July 9, 9:30 p.m. $10
Eagle Tavern