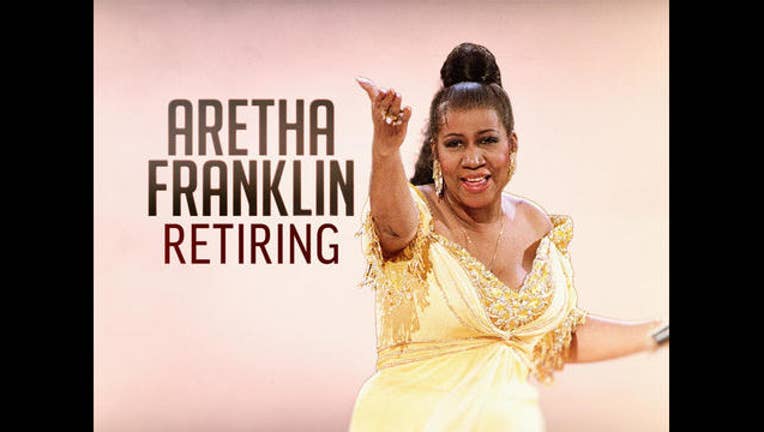 article
NEW YORK (AP) - At 74, the Queen of Soul has decided to take it a little easier.
Aretha Franklin is planning to retire this year, she told Detroit TV station WDIV Local 4, the city's NBC affiliate. The singer says she will make one more album, with several tracks produced by Stevie Wonder, and will otherwise limit herself to "some select things, many one a month, for six months out of the year" as she devotes more time to her grandchildren. She also says 2017 will be her "last year in concert."
"''This will be my last year," Franklin said. "I will be recording, but this will be my last year in concert. This is it."
On Thursday, a representative for Franklin confirmed her remarks made to WDIV.
Franklin, whose many hits include "Respect" and "Think," added that she did not want to do "just nothing." But she said that she is otherwise "very satisfied" with her career and is ready to step back. She has had health problems in recent years, including surgery in 2010 for undisclosed reasons that left many fearing her life was in danger.
"I feel very, very enriched and satisfied with respect to where my career came from, and where it is now," Franklin said.
Her presumed last album would be a kind of homecoming. Franklin and Wonder, a fellow Detroit hero, have known each other for decades. In the 1970s, she had a hit with a cover of "Until You Come Back to Me (That's What I'm Gonna Do)," which Wonder helped write.