Arrest made in Oakland for Hayward shooting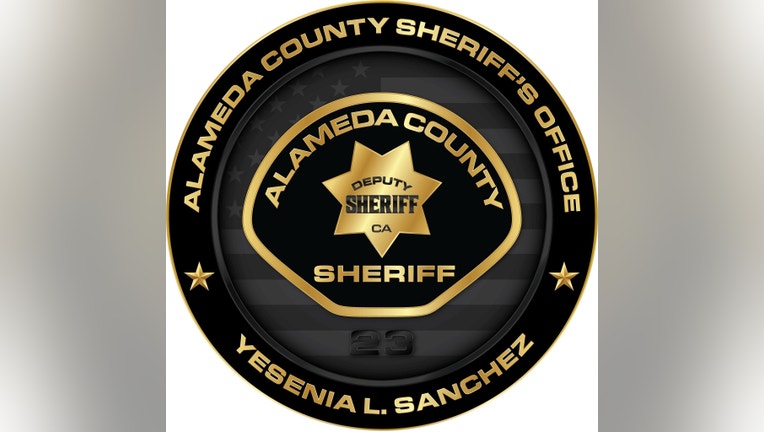 article
OAKLAND, Calif. - Authorities arrested a suspect in Hayward's Sunday shooting that left one injured with two separate gunshot wounds.
The Alameda County Sheriff's Office reported Edward Johnson was arrested in Oakland near Dimond Avenue and MacArthur Boulevard Friday after an hour of negotiations for a peaceful surrender. 
Authorities said the initial shooting occurred in the 18000 block of Robscott Ave. The 51-year-old allegedly shot another male and fled the scene shortly afterwards. That male was left with non-life-threatening injuries.
The nature of the relationship between Johnson and the victim was not provided.
SEE ALSO: Oakland man charged with making, test-firing ghost guns for sale in neighborhood
Officials said Johnson initially refused to exit the vehicle they found him in, with the firearm that matched the one suspected in the shooting.
After the hour-long negotiations with the county's sheriff's deputies and Oakland police, Johnson discarded his firearm and was taken into custody safely, officials said. 
Johnson has a combined bail amount of $327,000 and is facing 11 charges, including unlawful possession of paraphernalia, obstruction of a public officer, felon in possession of a firearm, manufacturing or sale of a leaded cane, concealed carrying without a permit and a loaded firearm on person, unlawful ownership of ammunition, carrying a handgun not belonging to suspect, assault on a person with a firearm, carrying a firearm unlawfully in public, and exhibiting a deadly weapon in a threatening manner.
He currently remains in the Santa Rita Jail.