As PayPal split looms, what's next for eBay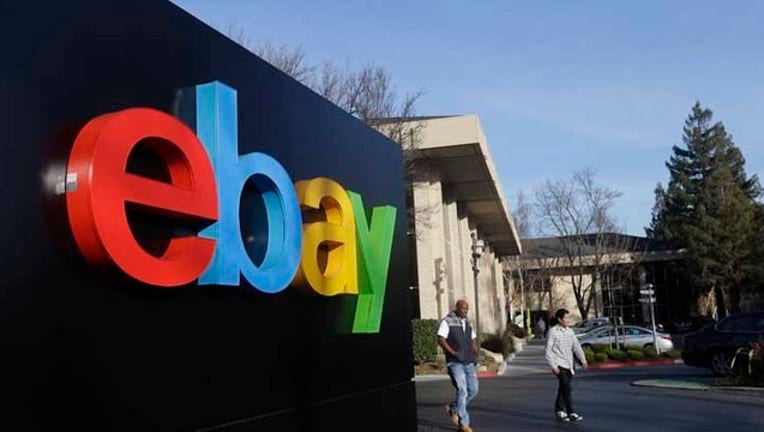 article
NEW YORK (AP) — EBay says it is working to stabilize its marketplaces business as it moves to spin off its PayPal division later this year.
The San Jose, California, company on Wednesday reported first-quarter net income that beat expectations as continued strong growth in its PayPal payments unit offset the impact of the stronger dollar. A stronger dollar cuts into revenue generated overseas when it's translated back into dollars.
The results sent eBay's stock up 5 percent in aftermarket trading.
The e-commerce company is seeking to reinvigorate its marketplace business, which includes the e-commerce arm of eBay. It stumbled last year when it had to deal with a change in Google's algorithms that made eBay products come up in search results less often. It was also hit by a data breach that led to all its users being required to change their password.
For the quarter ending March 31, marketplaces revenue fell 4 percent to $2.07 billion, hurt by the stronger dollar. But the company said it sees signs of stabilization in active buyers and gross merchandise volume, or the total amount of goods sold, excluding the impact of the stronger dollar.
Overall, on a per-share basis, net income totaled 51 cents per share. Earnings, adjusted for restructuring costs and stock option expense, came to 77 cents per share.
The results surpassed Wall Street expectations. The average estimate of 20 analysts surveyed by Zacks Investment Research was for earnings of 71 cents per share.
Revenue totaled $4.45 billion in the period, also exceeding Street forecasts. Sixteen analysts surveyed by Zacks expected $4.44 billion.
EBay has also been charting a path toward a separation of its eBay and PayPal units. The company said the split is due in the third quarter but did not give exact timing. In an SEC filing earlier this month, eBay and PayPal said the companies agreed that PayPal will still process at least 80 percent of transactions, even though both can work with new partners. The agreement lasts five years with a one-year transition period. The companies will continue to share data and will not build competing products during the agreement period.
"We are deeply committed to setting up eBay and PayPal to succeed and to deliver sustainable value to our shareholders," CEO John Donahoe said in a statement.
For the current quarter ending in June, eBay expects its per-share adjusted earnings to range from 71 cents to 73 cents. Analysts expect 72 cents per share.
The company said it expects revenue in the range of $4.4 billion to $4.5 billion for the fiscal second quarter. Analysts surveyed by Zacks had expected revenue of $4.6 billion.
EBay expects full-year earnings in the range of $3.05 to $3.15 per share, with revenue ranging from $18.35 billion to $18.85 billion. Analysts expect net income of $3.09 on revenue of $18.96 billion, according to FactSet.
Its stock rose $2.90 to $59.65 in aftermarket trading. The stock had been up about 1 percent since the beginning of the year.