Atherton school closed for deep cleaning amid COVID-19 concerns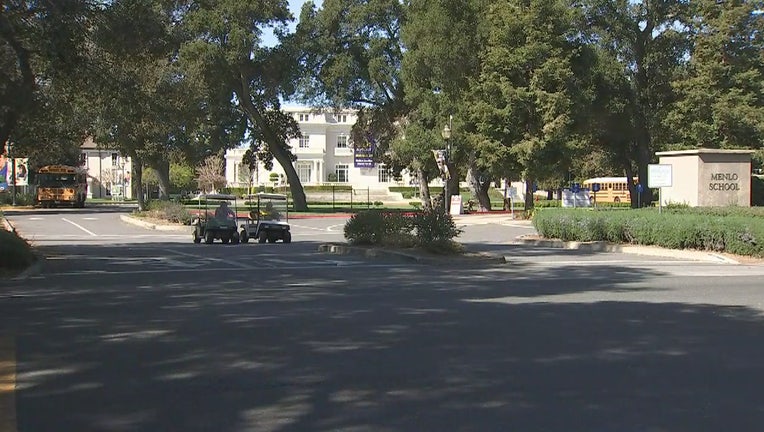 ATHERTON, Calif. - Atherton's Menlo School is closed for the remainder of the week after school officials discovered a staff member has had contact with a relative who tested positive Tuesday for COVID-19 (coronavirus).
In partnership with the San Mateo County department of heath and the CDC, the entire campus will be extensively cleaned and decontaminated by a third-party company.
School officials stress that the closure and cleaning is being performed out of an abundance of caution.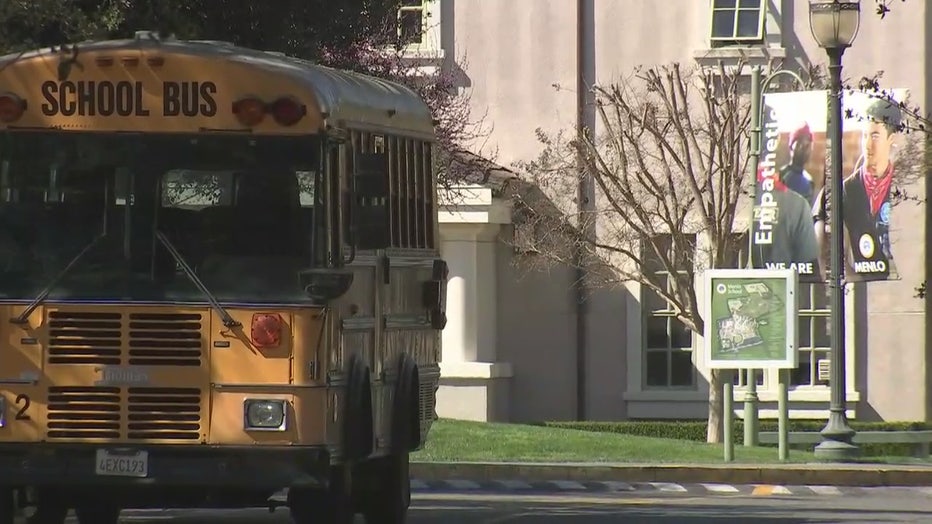 It is unknown if the person who tested positive is a resident of San Mateo County, which has one official confirmed case of coronavirus announced last Thursday.
The school closure is impacting several activities outside of the classroom including athletics, arts, clubs and planned field trips.
School officials say they're working to "gain a better understanding" of the situation with their employee and provided another update to families and community members Wednesday night.
Read the latest COVID-19 (coronavirus) stories here
School officials said the employee, whose relative tested positive for coronavirus, is now being tested and is awaiting results.
"We're comforted the employee doesn't have direct contact with students," said Menlo School Director of Communications Alex Perez. "We feel the risks are low that there's been further spread."
17-year-old Maya Stern received an alert Tuesday night from the Head of School. Stern is concerned she may fall behind in her classes but she believes the school made the right decision.
"It's crazy to think that it's expanded this far in such a short span of time to my school," said Stern. "I do think that just because it is so severe and the virus is very contagious I think it's really important to be cautious about it."
Menlo School is located in Atherton and serves 795 students in grades 6 through 12. Tuition for this school year is $49,000. A security guard was at the gate Wednesday night turning visitors away.
"It's actually really sad to see," said Neighbor Marion Parekh. "Normally it's really lively. People and parents are coming here."
Neighbors say it's unusual to see the campus and surrounding streets empty of students and staff.
"I didn't know it would get so close to us here in Menlo Park but I guess that's the case of coronavirus and how bad it's getting," said Neighbor Bincenzo Lagrasso.