Attorneys: Ghost Ship judge's personal feelings led to plea deal rejection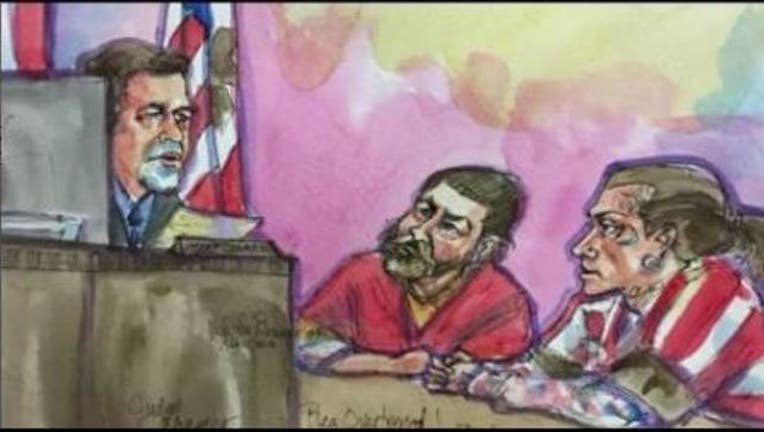 Attorneys for one of the men charged in the deadly Ghost Ship warehouse fire in Oakland want the rejected plea agreement upheld, claiming the judge let his personal feelings change his mind.
Master tenant Derick Almena's attorneys filed a motion Monday, explaining nine experienced lawyers and one senior judge spent days and hours negotiating a settlement agreement considered 'fair and reasonable.'
The original judge who was overseeing the Ghost Ship case, Judge Morris Jacobson, was unable to be at the sentencing hearing earlier this month because of personal reasons. Jacobson brokered the original deal that would have sentenced Almena to nine years and co-defendant Max Harris six years for their roles in the fire that killed 36 people. Instead, both sides agreed to having Judge James Cramer preside over sentencing.
Court documents show that one of the prosecutors had a conversation with Judge Cramer prior to the sentencing and said, "Judge Cramer did inform me that he intends to go along with the negotiated disposition." Monday's motion filing by Almena's lead attorney, Tony Serra, also explained that Judge Cramer verbally agreed to follow the plea deal when he asked him about it prior to the hearing.
On August 9 and 10, Judge Cramer heard Victim Impact Statements including one where a family member of one of the fire victims said that "no one who has not lost a child can understand or appreciate a parent's grief." Cramer interrupted and explained he did understand, having lost a child himself.
Serra said that remark showed an "unrevealed conflict of interest" and that Judge Cramer's response proves he "would naturally identify with the victims' family grief, having himself experienced it. Such experience created a conscious or unconscious bias in favor of the demands of the families."
Judge Cramer ultimately rejected the deal, stating that what Almena said in his letter to the judge was insincere and not remorseful. Serra argued in the motion filing that the judge told defense counsel three times he would follow the plea agreement, even after reading the narrative ahead of sentencing.
"Judge Cramer violated his promise because he was influenced by the Victim Impact Statements and/or perceived public opinion that the 9-year jail sentence for Defendant Almena was too lenient," Serra submitted. "We urge this Court to strike the Rejection and return the case to Judge Jacobson for sentence de novo."
Serra claimed if the defense knew of the death of one of Judge Cramer's children, they would have replaced him on the bench.
Almena and Harris both had a packaged plea deal, meaning both had to be accepted in order to avoid trial. Since Judge Cramer rejected Almena's deal, both men no longer have 'no contest' pleas for the 36 counts of manslaughter each faces.
Both defendants are scheduled back in court the morning of Friday, September 7, to have a trial date scheduled.