Authorities: Dog found duct-taped, freezing in ditch after being tossed from car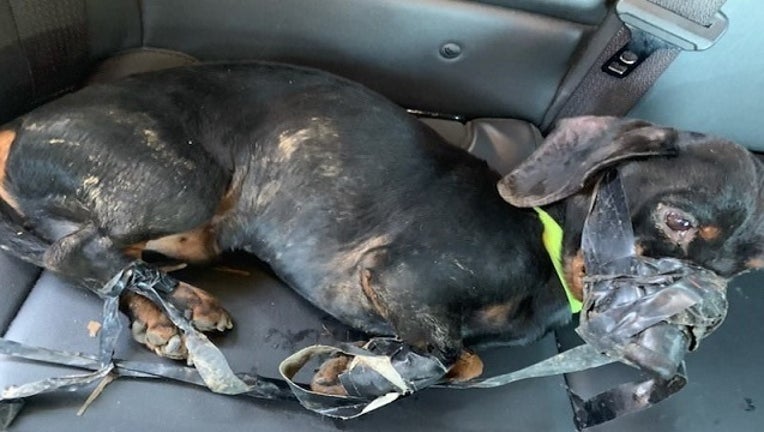 article
JEFFERSON COUNTY, Mo. (FOX NEWS) - A Missouri man wrapped the legs and mouth of a dachshund with duct tape before dumping it in a ditch where it remained for 12 hours in freezing temperatures before being rescued, authorities said.
The suspect, identified as Paul Garcia, 39, threw the dog from his vehicle in Jefferson County, a Thursday release from the Jefferson County Sheriff's Office read. He faces felony animal abuse and armed criminal action charges and was being held on $50,000 bail.
A sheriff's deputy found the black and brown dog – named "Jimmy" by workers at the hospital where he was taken -- while on patrol Saturday morning.
The dog had been wrapped in duct and electrical tape and was cold, malnourished and may have suffered a concussion. Temperatures were in the teens the night before he was rescued, the St. Louis Post-Dispatch reported.
READ MORE @FOXNEWS.com.