Avalanche strikes Northern California's Olympic Valley
OLYMPIC VALLEY, Calif. - An avalanche struck near Lake Tahoe on Tuesday night during the latest California snowstorm – the snowiest on record in the Sierra since 1970 –  forcing people to evacuate an apartment building that was slammed by the snow in Placer County, the sheriff said.
The avalanche was 200 yards wide and 25 feet deep, the sheriff said, engulfing the first two floors of a three-story building with snow. 
Despite the scare at about 7 p.m., the Tahoe Nordic Search and Rescue group said that everyone was accounted for. Their K-9 units also sniffed around the area, but didn't see that anyone had gotten stuck in the fallen snow, the sheriff said. 
The avalanche was located at the west end of Olympic Valley, which is also near Palisades Tahoe ski resort. 
"It's absolutely dangerous," said Andrew Schwartz, director of the UC Berkeley Snow Lab. "And it's not an isolated incident. We're seeing a lot of avalanches because of how light and fluffy the snow is."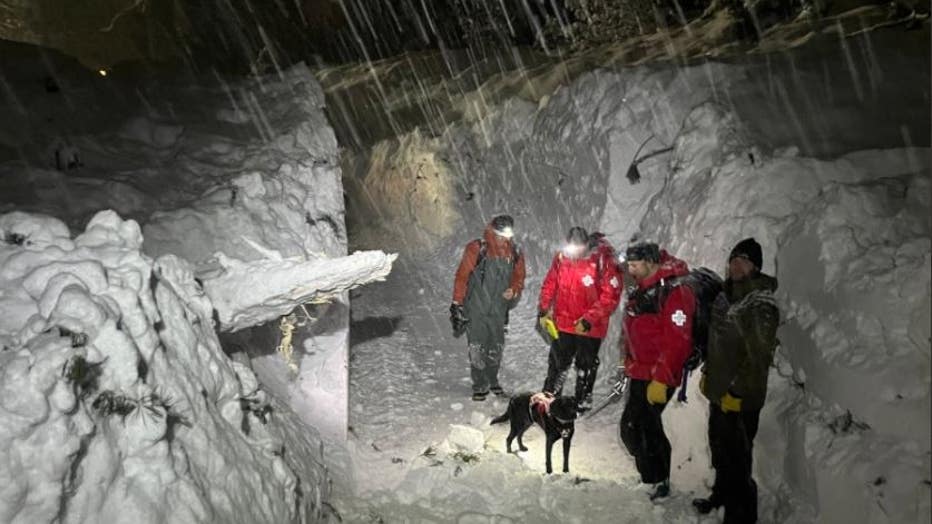 Search and rescue groups make sure no one was injured in an Olympic Valley avalanche in Placer County. Photo: Sheriff Feb. 28, 2023 
MORE: Blizzard conditions force highway closures in the Sierra Nevada
Olympic Valley is an unincorporated community in Placer County northwest of Tahoe along California State Highway 89 on the banks of the Truckee River near Lake Tahoe. 
Most avalanches occur during or just after snowstorms and most occur on a slope of 30 to 45 degrees, according to the National Weather Service. A significant snowfall may result in an unstable snowpack.
The Sierra Avalanche Center said high intensity snowfall and gale force winds will continue on Wednesday.
 In fact, the avalanche center drew a map around the Tahoe and El Dorado national forests, putting it in red, showing that the region is in high danger. 
David Reichel, executive director of the avalanche center, said it's pretty common when wind, fresh powder and then another pack of snow combine to create a "wind slab," which then creates avalanche conditions. 
Backcountry areas are especially dangerous, experts said. 
Southern California had an avalanche recently, too.
On Sunday Joyce Schwartz shared a photo of an avalanche on Mount San Jacinto in Palm Springs, which she saw driving on Interstate 10. 
Colorado has the most avalanches of any state in the United States. 
In addition, Interstate Highway 80 eastbound remained closed on Wednesday at Applegate and westbound is closed at the Nevada state line because of snow, the California Highway Patrol said. 
There is supposed to be a slight break in the snow later on Wednesday and Thursday.
But there's another storm coming into the Sierra this weekend.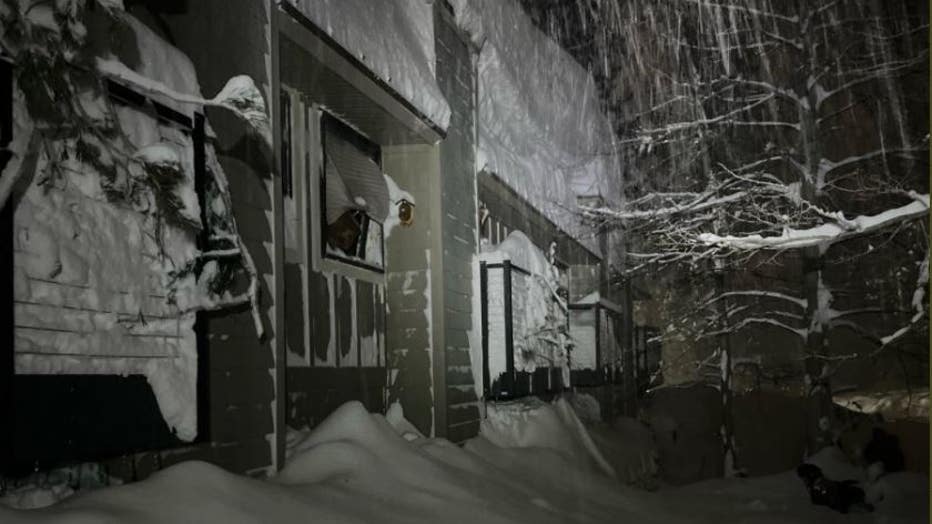 Everyone got out safely from this apartment building in Olympic Valley after an avalanche. Photo: Placer County Sheriff. Feb. 28, 2023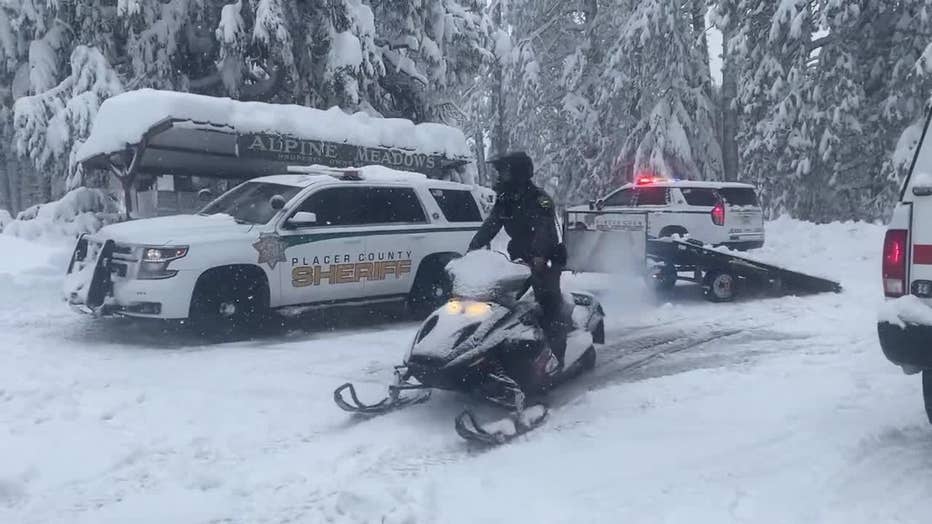 The Placer County Sheriff warned about dangerous driving in the snow. Feb. 28, 2023