B-17 World War II bomber visits Bay Area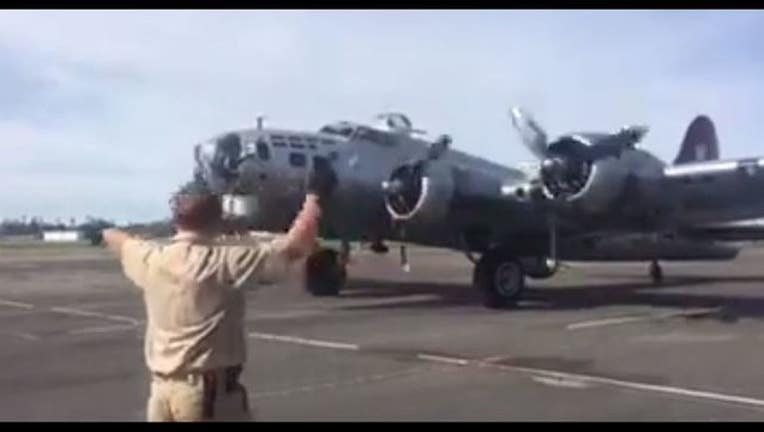 article
CONCORD, Calif. (KTVU) - This weekend you can see - or even fly - in a famous World War II bomber.
Beginning Friday until Sunday people can visit the Concord Regional Airport and tour the B-17.
Guests can see the aircraft from the ground - or even pay to ride inside the plane.
The B-17 was the primary bomber the United States used against Nazi Germany. The particular plane is one of 17 remaining in flight condition.
The B-17 aircraft is on a national tour and will be heading to Vacaville next.