Baby boom for the nurses at Sutter Sacramento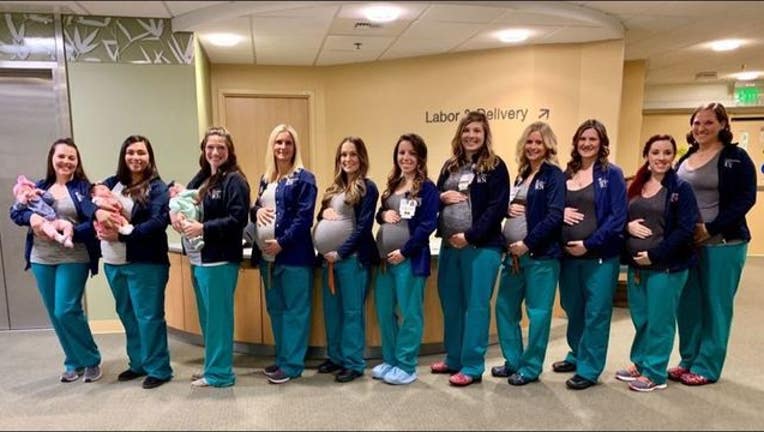 article
SACRAMENTO, Calif. (KTVU) - Fourteen labor and delivery nurses at Sutter Sacramento Labor and Delivery are having babies in 2019.
Jen Genovese-Osorio posted a photo to Facebook with the caption, "Sutter Sacramento labor and delivery nurses take their jobs very seriously! Not only do we deliver Sacramento, we deliver each other!"
Labor and Delivery nurse Jessica Baden tells KTVU that at the moment she has the latest due date of the group with her baby boy due on September 17. 
Baden tells KTVU it's fun working so closely with her colleagues who are going through the same life experience and are very supporting of each other.
"It's so awesome! Especially as a first time mom. I mean I work with pregnant women all the time but the early part and non-medical stuff is so nice to be able to discuss with them all, get advice and just general support. We all work pretty close so most people know someone is pregnant pretty early on. The support we have from our whole team is amazing."
She adds that the unit has had baby booms in the past with 13 pregnant in 2016, 13 in 2017 and nine in 2018.