Baby practically delivers himself on the road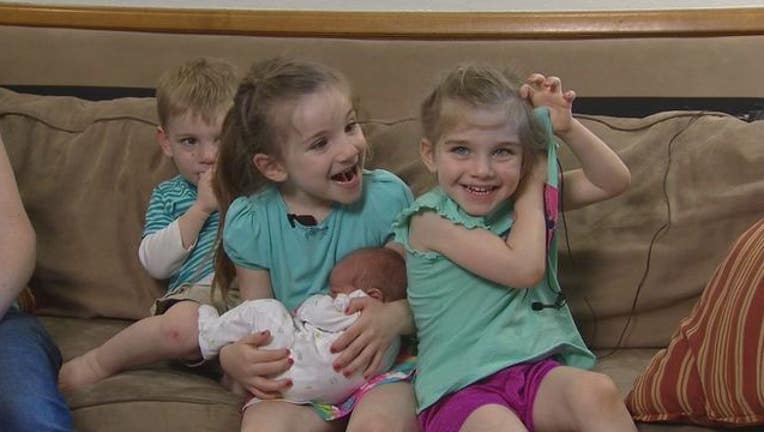 article
PRIOR LAKE, MN (FOX 9 KMSP)- A Prior Lake, Minn. family of 5 was in their GMC Acadia, dad in the driver's seat, mom in labor next to him. In the back, there were 3 young children, and that packed vehicle soon had an addition.
Max just couldn't wait to see his new mother, and if he wanted an audience to witness his entrance into this world, he got it.
"At almost 2:40, Trish nudges me in bed, and says, 'I think we're about to get going. I think something's starting,'" Nick Von Feldt said.
All of the Von Feldt kids have begged their mother to go in labor over the weekend, but Max's initiation into the world had a twist. Trish didn't think she was going to make it to the hospital but her loving husband carried her into the car and off they went. They would only make it a quarter of the way to their intended destination, and stopped at 154th and Wilds Parkway.
"Suddenly, I was like, 'I think I feel the baby's head,' and the next thing I know it's crying and I'm trying to pick it up!" Trish recounted.
So Max was born in a moving vehicle, essentially delivering himself to the world.
"I try to pull over, but by the time I get the car pulled over, she's already had the baby come out, and she's holding it in her arms," Nick said.
A ride that started with 5 people on board ended with 6, and the Von Feldts now have 2 boys and 2 girls.
About 30 minutes elapsed between the time Trisha woke her husband thinking she was going into labor and the time Max was born. They did call police, whom Max was also able to greet by the time they arrived.