Baby who was declared dead wakes up just before he's to be cremated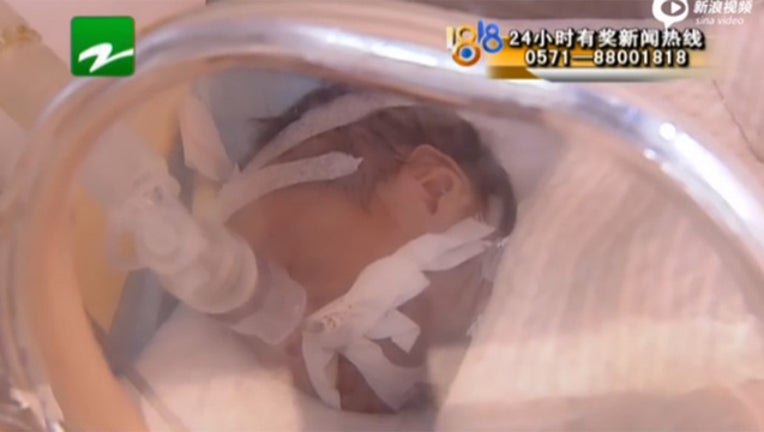 article
INSIDE EDITION - A baby miraculously woke up in a Chinese morgue after spending 15 hours at just over 10 degrees Fahrenheit, according to reports.
Morgue workers in Pan'an in the eastern province of Zhejiang were preparing to cremate the boy when he began to moan, AFP reports, citing provincial television.
The boy had spent weeks in intensive care after being born prematurely in January.
After 23 days, the boy's father took him home to celebrate the Lunar New Year.
Days later, the boy's condition worsened and he was declared dead February 4. His doctor decided the boy's heart had stopped beating and a doctor issued a death certificate.
But the boy wasn't dead.
It's the first time I've seen this. It's a true miracle," said a doctor at the boy's Pan'an hospital.
According to reports, the boy's father wrapped him in two layers of clothing and a thick bag before taking him to the morgue, possibly saving his life.
However, the miracle may be short-lived. Doctors say they're cautious about his chances of recovery.