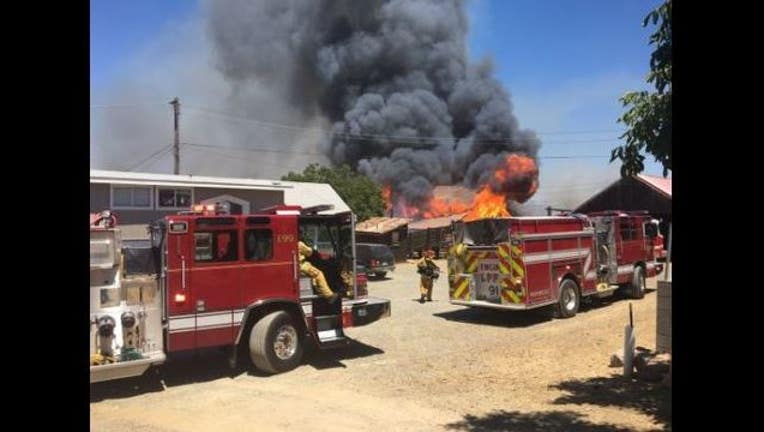 LIVERMORE, Calif. - A fire in Livermore this afternoon destroyed an old barn and damaged 5 acres of vegetation, including some vineyards, but there weren't any injuries, a fire spokesman said.
The fire was reported in a barn near East Vineyard Avenue and Vallecitos Road at 1:27 p.m. but has now been controlled, although fire crews are still mopping up the area, Livermore-Pleasanton Fire Battalion Chief Jack Neiman-Kimel said.
Neiman-Kimel said the fire destroyed the barn and vintage farm equipment that was inside the structure. He said the blaze didn't threaten any other buildings and there weren't any evacuations. The cause of the fire hasn't yet been determined.