BART service recovering from switching problem, but delays persist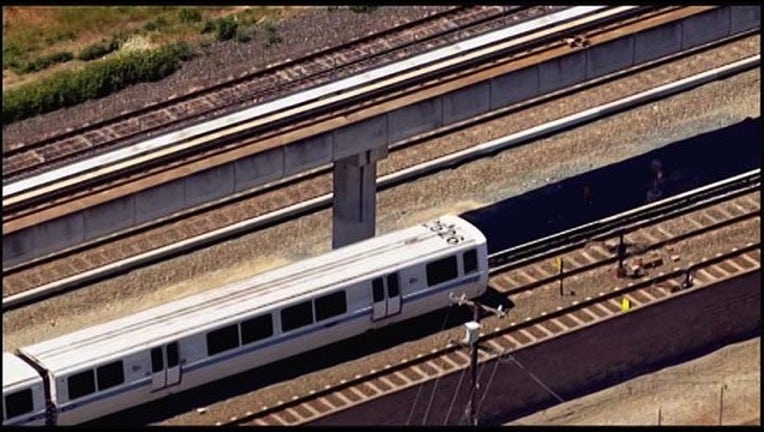 article
Track crews responded around 3:45 p.m. to a report of a power issue at the Bay Fair station causing problems operating the track switch, according to a BART dispatcher.
The same station experienced similar problems with the track switch earlier today around 11:45 a.m., according to BART spokesman Jim Allison.
Crews were able to manually move the switch into the correct position by around 1 p.m. in that earlier incident, Allison said.
Other issues - including metal debris on the tracks near West Oakland and police activity in Richmond - have contributed to further delays on BART Friday.
The track switching problem affected trains on the Fremont to Daly City and Dublin/Pleasanton to Daly City lines.
On Wednesday, equipment failure again caused issues at Bay Fair.

BART spokesman Taylor Huckaby blamed the failure on a widespread PG&E power outage in the area that overloaded a transformer near the station.

PG&E spokeswoman Tamar Sarkissian said outage occurred after a metallic balloon came into contact with overhead electrical equipment in San Leandro.

The Bay Fair outage coincided with a daylong service disruption in San Francisco caused by a 10-inch break in a track between 16th Street and Civic Center stations.

The break was first discovered around 9:20 a.m. when an eastbound train passing over the area reported a problem.

"It was a bumpy ride," BART spokeswoman Alicia Trost said.

Normal train traffic began moving through the area at 3:42 p.m.