BART staff lays out plans for spending $3.5B in measure RR funding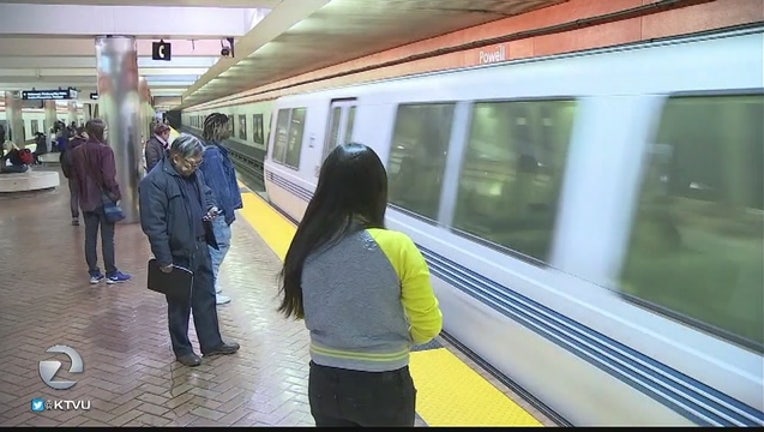 article
OAKLAND, Calif. (BCN) - BART staff laid out plans for spending more than $3 billion of Measure RR funding on repairing and replacing critical safety infrastructure with a focus on "urgent fix-it-first needs" during a special board of directors meeting in Oakland this morning.
   
Projects that will be funded by the $3.5 billion bond measure approved by voters in November include $625 million for track renewal efforts, $1.225 billion to renew the power system, $570 million for repairing tunnels and other structures, and $400 million to replace the train control system and increase BART's peak capacity.
   
Other projects include $135 million to replace mechanical infrastructure like stormwater treatment and fire suppression systems, as well as $210 million for station renewal programs.
   
The agency also plans on spending $335 million to make BART stations easier to access for bicyclists, seniors and people with disabilities as well as to design projects that will relieve crowding and reduce traffic congestion in the future.
   
Board president Rebecca Saltzman and director John McPartland both commented on the complexity of the plans and the need for a shorter summary of spending priorities. McPartland asked district staff about a "cheat sheet" with condensed information to share with the general public.
   
"We've got an awful lot of money here and an enormous amount of data to process," McPartland said.
   
One of the most urgent priorities identified by Tamar Allen, BART's chief maintenance and engineering officer, at the request of director Deborah Allen was to rebuild the interlockings on the track.
   
Interlockings are X-shaped structures that allow trains to cross over a segment of trackway, offering train operators some flexibility in maneuvering around obstructions like a stalled train, according to BART spokesman Taylor Huckaby.
   
The district is planning to replace 90 miles of track and implement a new wheel design as part of the planned infrastructure upgrades.
   
Based on modeling, the new design is expected to limit wear and tear on segments of tracks where acceleration and deceleration occurs. The new design also reduces the surface area that makes contact with the track, reducing noise by roughly 50 percent, Huckaby said.
   
There was also some discussion of "hardening" station entrances to reduce fare evasion. District staff said that while that effort is progressing, it isn't currently funded through Measure RR.
   
"This is really exciting," director Nick Josefowitz said of the various planned upgrades to the system. "This is where the district needs to be going."