BART will reinstate its mask mandate until Oct. 1
OAKLAND, Calif. - The BART Board of Directors voted on Thursday to reinstate its mask mandate until October.
The mask mandate will be in effect until Oct. 1. unless the board decides to extend it. The policy requires all riders to wear masks that cover the nose and mouth.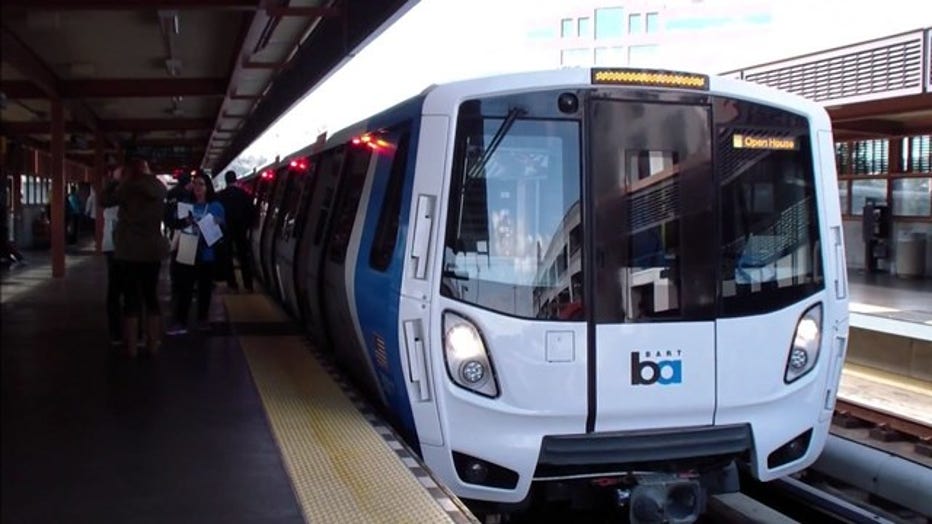 New BART car courtesy BART
"I don't think what we are doing is radical. it's in line with what riders want," said BART Board President Rebecca Saltzman, who noted many riders already choose to wear masks.
Saltzman expressed frustration that local health departments are not enforcing face coverings on mass transit.
"The county health department said when they lifted the mask requirement that they would put it back if things changed. Things have changed and they have not," said Saltzman.
Ahead of the vote, members of the public sounded off during public comment.
One BART rider named Jordan who opposed the mandate said, "This shouldn't even be on the agenda. Stop focusing on divisive issues." That person also said, "I'm a high risk individual. I may even have long COVID, but I'm sick and tired of mandates and most of the rest of the country is too."
"Make no mistake, your mask mandate has saved lives," said one caller in favor of the mandate.
Another member of the public said, "Mask requirements are needed to make it safer for high-risk individuals including immunocompromised people, and people with disabilities and seniors."
The mandate applies to trains and portions of the stations beyond the fare gates, the transit agency said.
Children under the age of two and people with medical conditions that prevent them from wearing masks are exempt.
This comes shortly after BART did away with its mask mandate on July 18. However, the transportation agency made free masks available at station agent booths and will continue to do so. 
BART police will continue education-based enforcement, but riders who refuse to abide by the police could face a citation up to $75.
Directors Robert Raburn and Debora Allen were the only two who voted against the mandate, citing concerns over enforcement, and lack of data among other things.
Allen said, "We are in a spot here where the riding public is not going to have confidence in us if we put things in place as mandates, but then we don't enforce it. And I think we're better off without the mandate."