Bay Area goes big this year with Halloween home displays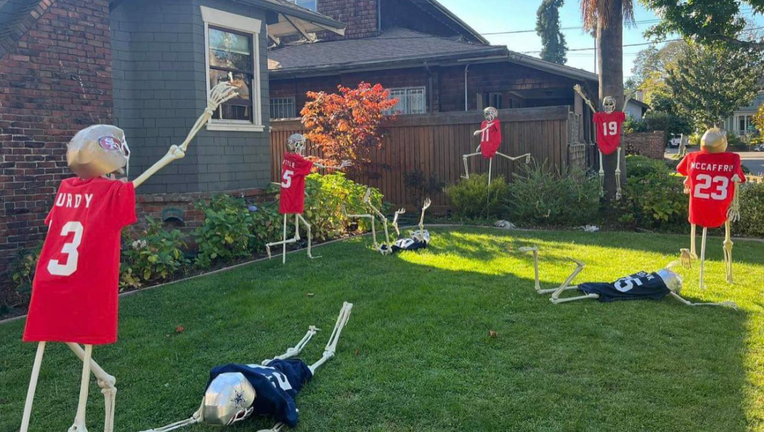 article
OAKLAND, Calif. - People in the Bay Area and beyond went big this year when it comes to Halloween displays.
From skeletons dressed as 49ers to laser light displays to pumpkins painted like Mona Lisa, here's a look at some of the most elaborate and unique.
In Walnut Creek, artist John Marchant filled his driveway with over 250 perfectly carved pumpkins. He has been carving for decades and enjoys delighting the neighborhood with his spooky gourds.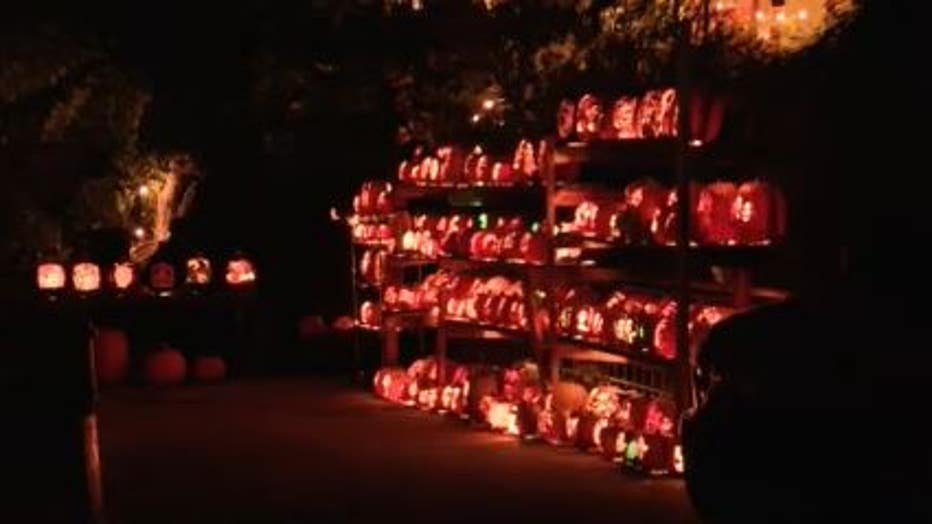 An artist in Walnut Creek has filled his driveway with over 250 carved pumpkins. October 2023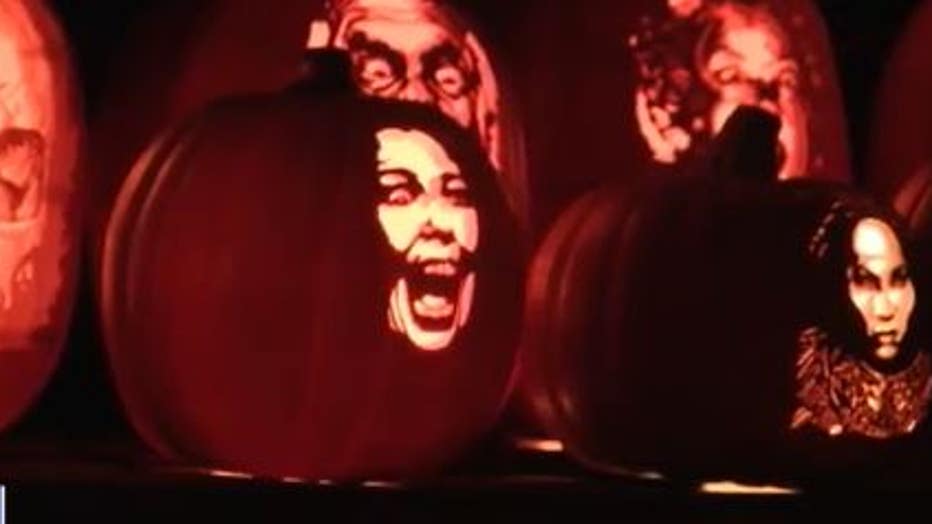 A close-up of some of John Marchant's carvings in Walnut Creek.
A home in Alameda's Gold Coast has a full-blown football game on the front lawn, with skeletal 49ers running triumphantly over skeletal Cowboys.
Also found in Alameda, large skeletons on a carriage ride, a politically themed display called the 'Lying King,' and a pumpkin painted as Mona Lisa. Sarah Bravo of Ratchet Richshaw is shown taking people around on a pedicab to see some of the most popular displays.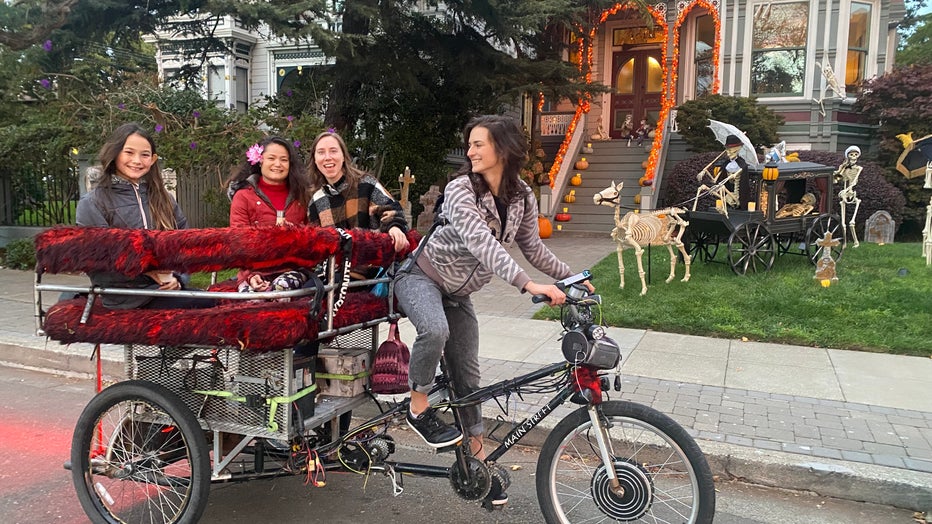 Sarah Bravo of Ratchet Rickshaw pedicabs takes people around Alameda to see popular Halloween displays, October 25, 2023.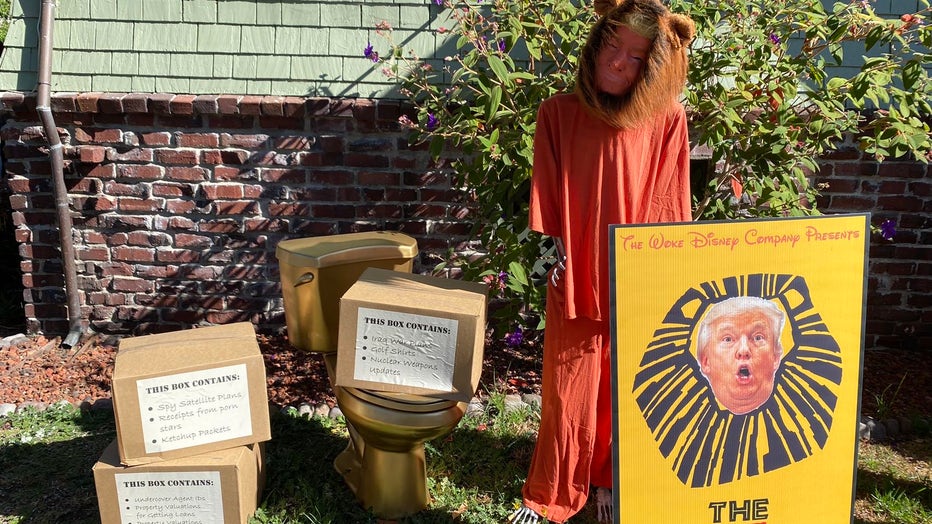 Halloween decorations with a political theme in Alameda. Photo credit: Amelia Bullock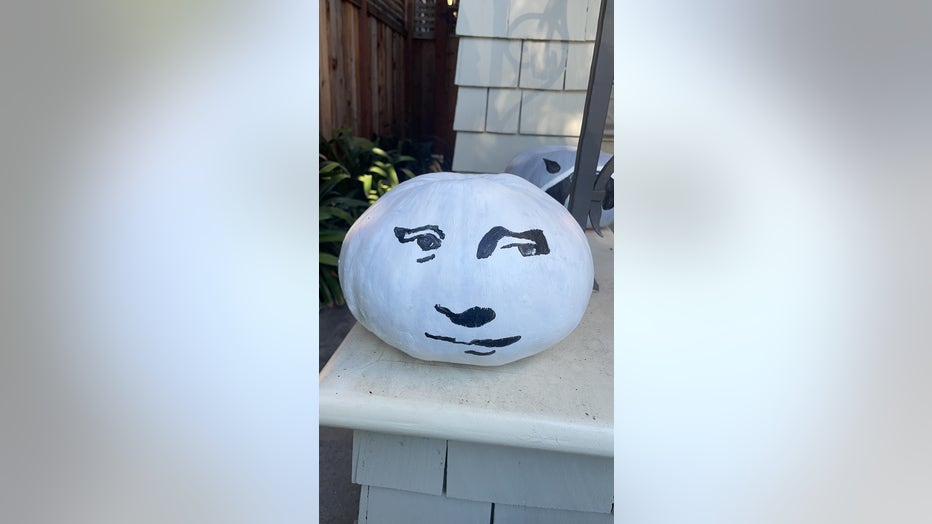 A pumpkin painted as Mona Lisa sits on a porch in Alameda. Photo credit: Amelia Bullock
A home in San Joaquin County has an elaborate set-up involving lasers and pyrotechnics. The owner collects donations that are given to a homeless shelter in the area. 
Bob Schiro's "Haunted Factory" was built from scratch on his property at 1441 Church Drive in San Jose. It is free and open to the public on October 31 and November 1.
Also in San Jose, you'll find Sally Jimenez's haunted house, located on Vernon Ave in the Willow Glen neighborhood. She began the decorating tradition in 2018 for her son Chris who is terminally ill. 
And in Redwood City, Steven Foster's display keeps growing too. His inspiration is Disney and he loves doing it to bring the neighbors together. He says people look forward to the decorations each year.