Bay Area home prices see biggest annual gain in more than a year, while sales continued to fall: report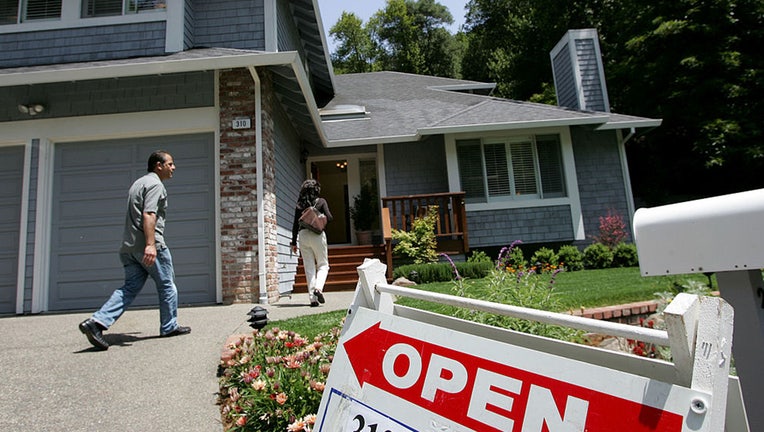 article
OAKLAND, Calif. - Despite a continued downturn in home sales in California, median home prices reached its highest level in more than a year, with the Bay Area recording the biggest annual gain in the state, according to new figures.
The California Association of Realtors (C.A.R.) released a new report on Monday that found the median home prices in the state reached its highest level in 15 months to $859,800 in August. That's a 3% increase from a year ago.
The Bay Area housing market, as a whole, recorded the biggest annual gain of all the regions in California, up 5% last month to record a median of $1,260,000. It marked the first year-over-year hike in 14 months, C.A.R reported.  
SEE ALSO: These California cities selling more homes over asking price than anywhere else in US: study
"Despite persistently high mortgage rates and availability of homes remaining extremely tight, there's still solid interest from prospective buyers," explained C.A.R. President Jennifer Branchini, a Bay Area realtor who works out of Pleasanton. "The highly competitive housing market continued to provide support to home prices," Branchini added.
Notably, Santa Clara County registered a double-digit gain of 12.3% from the previous year to land the median at $1,852,500 in August. Alameda County saw the second-largest gain, with its 2.5% year-over-year price increase, which brought the median to $1,250,000. 
San Mateo County had the highest median in the Bay Area, at $1,950,000, with prices remaining about the same from a year ago. 
SEE ALSO: Why are home prices so expensive? Blame the boomers, Barclays says
But home prices dropped in most other Bay Area counties including Marin, which saw a nearly 12% decline last month from a year ago, placing the median in August at $1,475,000. 
San Francisco experienced a month-over-month increase of nearly 8%, but saw a decline of more than 3.5% from the previous year, for a median of $1,576,000 last month. 
Solano remained the county with the lowest median in the Bay Area, with prices slightly lower from the year before, placing the median just under $600,000.
While the figures suggested home prices were stabilizing, home sales continued to decline across the state, with the Bay Area seeing a more than 18% drop from a year ago. The Central Valley was the only region to see a bigger decline in sales, down 19%.
All nine of the Bay Area's counties saw sales fall, with Marin marking the both the greatest year-to-year and month-to-month decline in the region, a 36% and 24% drop respectively. 
San Francisco also saw a significant decrease, with sales falling more than 22% in August compared to a year ago. 
"A reacceleration of interest rates since April, combined with tight housing inventory pushed down California home sales to a seven-month low in August," said C.A.R. Senior Vice President and Chief Economist Jordan Levine, who predicted that mortgage rates would likely ease gradually in the coming months, "and provide a much-needed boost to both the supply and the demand sides of the housing market."
The 30-year, fixed-mortgage interest rate averaged 7.07 percent in August, up from 5.22 the year before, the realtor group said.