Ben Crump files lawsuit on behalf of Amir Locke's family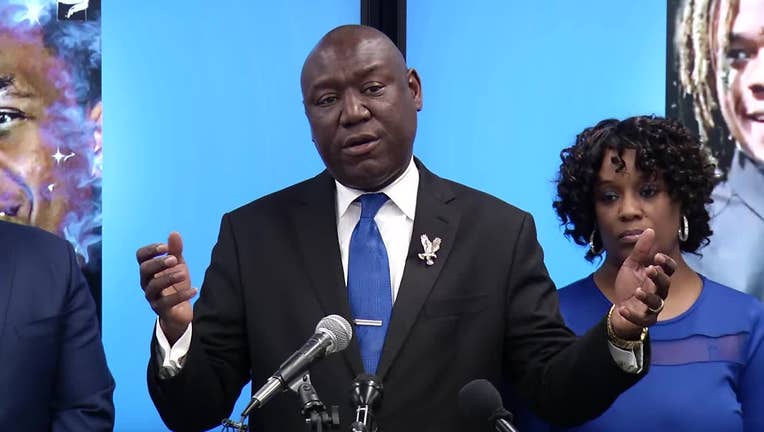 article
MINNEAPOLIS (FOX 9) - Friday, attorney Ben Crump filed a lawsuit on behalf of the family of Amir Locke, the 22-year-old Black man killed by Minneapolis police in February 2022. 
Just before 7 a.m. on Wednesday, Feb. 2, 2022, the Minneapolis SWAT team entered apartment 701 at the Bolero Flats in downtown Minneapolis to execute a no-knock search warrant in connection to a homicide that January in St. Paul.
Locke was not named in the search warrant.
The federal lawsuit, filed in the United States District Court, is seeking "compensatory, special, and punitive damages and costs as defined under federal law in an amount to be determined by a jury."
The defendants named in the suit are The City of Minneapolis, the Minneapolis Police Department, and officer Mark Hanneman. 
"The City of Minneapolis, as we've seen clearly and painfully in recent years, has a history of using excessive and unjustified force, particularly against Black men. The Black community in Minneapolis is 19 percent of the population, but 63 percent of cases where Minneapolis Police use of force. Amir Locke should not have died one year ago, and we will use this lawsuit to fight for justice and for much-needed change in the way Minneapolis trains its officers," Crump said in a press release.