Benicia City Council votes against cannabis dispensaries downtown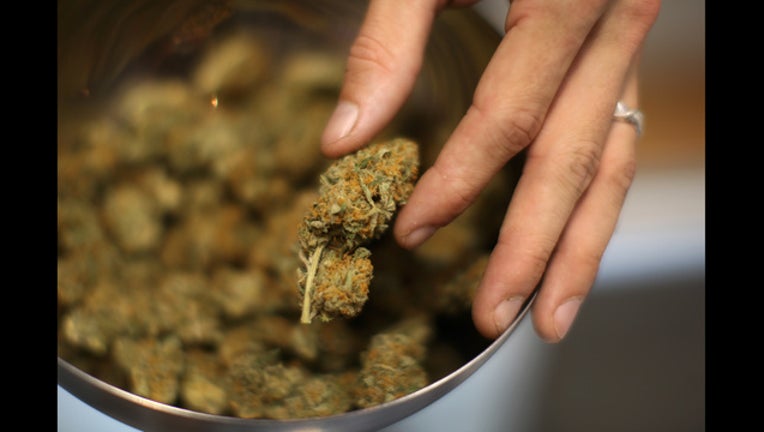 article
BENICIA, Calif. (BCN) - The Benicia City Council has voted against allowing cannabis dispensaries in the downtown area.
The council heard extensive public comment on the issue late into Tuesday night before voting 4-0 against allowing downtown dispensaries.
Councilman Alan Schwartzman did not vote in order to avoid a conflict of interest because he lives in and has business property downtown, city officials said.
The council will discuss allowing cannabis sales, deliveries, laboratories, testing, personal and commercial cultivation and manufacturing in Benicia outside of the downtown area at its Dec. 19 meeting.
Benicia City Attorney Heather McLaughlin and Community Development Department Director said in a report to the Council that prohibiting cannabis use downtown is consistent with the Planning Commission's recommendation and makes sense for several reasons.
They said downtown is the "front porch" of the city and is a tourist attraction and centerpiece of the city's "Visit Benicia" campaign.
Tinfow said she is pleased with the progress Benicia is making in developing comprehensive cannabis laws.
"I also am very proud and impressed with the tenor, tone, and civility of the public with their comments at (Tuesday's) meeting, especially the many high school and middle school studentswho were so articulate with their remarks," Tinfow said.
California voters passed Proposition 64, which legalizes recreational cannabis effective Jan. 1, 2018, when the state will begin issuing cannabis businesses licenses. Local jurisdictions in the state have been crafting their own ordinances regarding provisions for cannabis businesses in their areas.