Berkeley considers banning plastic straws, replacing with paper or compostable ones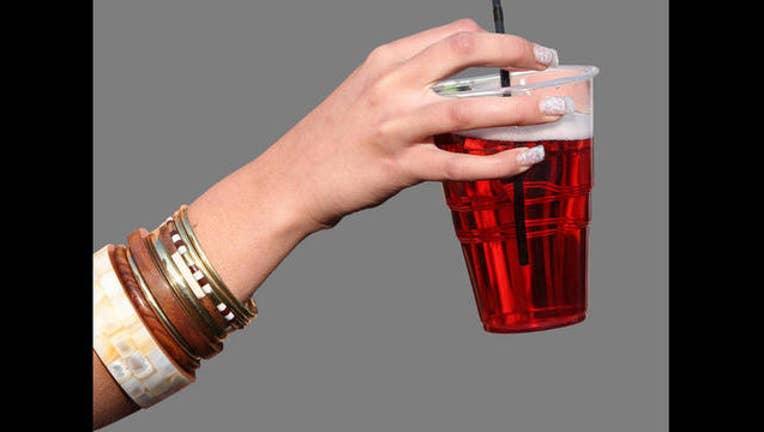 article
BERKELEY, Calif. (Lisa Fernandez/KTVU) - Sodas are already taboo in Berkeley, so why not nix plastic straws too?
The Berkeley City Council voted on Tuesday to explore what forbidding the use of plastic straws in bars, restaurants and coffee shops in the liberal West Coast city might look like -- five months after voters approved a 1-cent-per-ounce tax on sugary beverages.  Specifically, the council refers the issue to the Community Environmental Advisory Commission and the Zero Waste Commission to  explore the pros and cons of creating such an ordinance
Instead, business owners would possibly be required to provide compostable or reusable alternatives to plastic straws, like paper and bamboo under the proposal introduced on Tuesday by councilmembers Susan Wengraf, Sophie Hahn and Ben Bartlett. The matter has not yet been agendized for a straw-ban vote.
In an interview Wednesday, however, Wengraf said she is not necessarily in favor of an outright ban, something Orange County is also considering in Southern California. The city of Davis  now requires that restaurants ask customers if they want a straw before handing them out.
"I think it's better if we do this voluntarily," she said. "We might get blowback, yes. But we also have green-certified businesses in Berkeley who want to do the right thing."  She added that she is old enough to remember being raised on paper straws – plastic ones were not yet popular.
Many conservatives already don't like this idea. The Federalist Papers website has called the idea "stupid" and "leftist" idea. A spokesperson from the Plastics Industry Association did not immediately return a phone call Wednesday seeking comment.
Berkeley has long been an environmental advocate. In 2005, the city passed a resolution of setting a zero waste goal of sending material bound for landfills by 2020. "Plastic straws are the poster child for needless, single-use plastic, because they are, in most cases, not required to enjoy a beverage," the proposal reads.
"Plastic straws might seem like a small factor in comparison to the enormous amounts of waste and plastic being dumped in our landfills every day, but it gives us an idea of how little things can actually make a big difference to our health and to our environment."
It's estimated that Americans throw out 500 million plastic straws every day, and most are made from a petroleum-based plastic called polypropylene, according to estimates made by the nonprofit,  the Last Plastic Straw, which highlights business owners who voluntarily ban plastic straws. Also, animals often mistake straws for food and can cause suffocation and death to marine wildlife, the city stated.
In 2013, Berkeley banned plastic bags, which has since taken off around the state and parts of the country.