Berkeley police arrest Cal student, 20, in connection with violent sexual assaults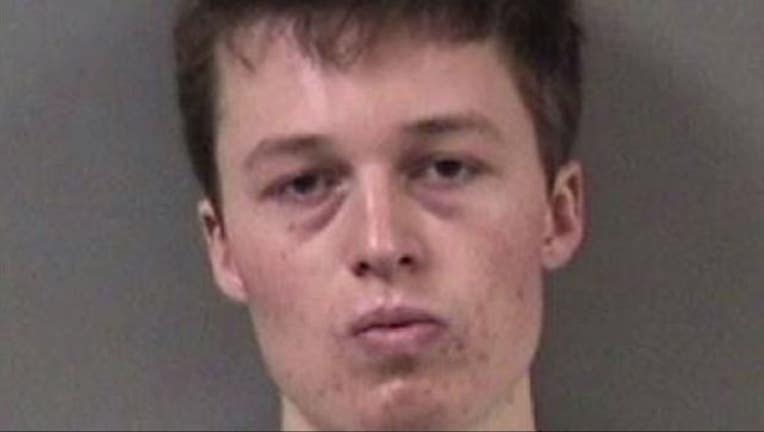 BERKELEY, Calif. (KTVU) - Berkeley police arrested a 20-year-old Cal student who was once an active fraternity member in connection with two sexual assaults where women also alleged that he punched them, bruised them and in one instance, bit her multiple times. 
In a statement, police said they took Finn Wolff, into custody on Tuesday. They said that Wolff was active in the Greek system, and that none of his alleged assaults happened on campus. Phi Kappa Psi Chapter President Parker Cardwell told Berkeleyside  that Wolff is no longer a member of the fraternity and has no connection to it. 
Jail records show police arrested Wolff on Tuesday on suspicion of rape by force or fear, oral copulation by force and sexual penetration by force, according to jail records online.
A probable cause statment for his arrest shows that one of the women said she was backed into a balcony railing on March 14 at his home in the 2300 block of Warring Street and forced to kiss Wolff. After she tried pushing him away, he punched her in the eyes and ribs and forced her head down to his gentials, the statment reads. She was eventually able to run away.
The other woman said she was held down by Wolff in November 2017 as he performed sexual acts and raped her at at a fraternity house, also on Warring Street, the report states. She was bruised and bitten multiple times, the statement reads.
Wolff, who could not be reached for immediate comment, is scheduled to be arraigned Thursday.
Wolff is studying business and data science at UC Berkeley, according to his LinkedIn page: "I am passionate about the intersection between business and technology and how that can continue to disrupt current industries and help shape the world in the 21st century," he wrote.
Wolff described himself as the CEO and co-founder of a company named AVNT, according to LinkedIn, which is a "social streetwear marketplace harnessing the power of augmented reality." He also identifies himself, on LinkedIn, as a member of the Undergraduate Real Estate Club, the College Ski and Snowboard Club.
His page also said he volunteered for Amigos de las Americas. He wrote he spent eight weeks in the Dominican Republic living with a local Spanish speaking host family and was responsible for "facilitating a sustainable Community Based Initiative Project and having camp for the local children every day in Spanish." He wrote that he gained independence "while immersed in a totally different culture communicating only in Spanish with host family members and community leaders while learning important leadership and life skills." 
And on his Facebook page last year, he wrote that instead of gifts, he wanted donations for the Alzheimer's Association. 
Anyone with information is asked to call the sex crimes unit at 510-981-5717.