Berkeley police reports sexual assault at UC Berkeley campus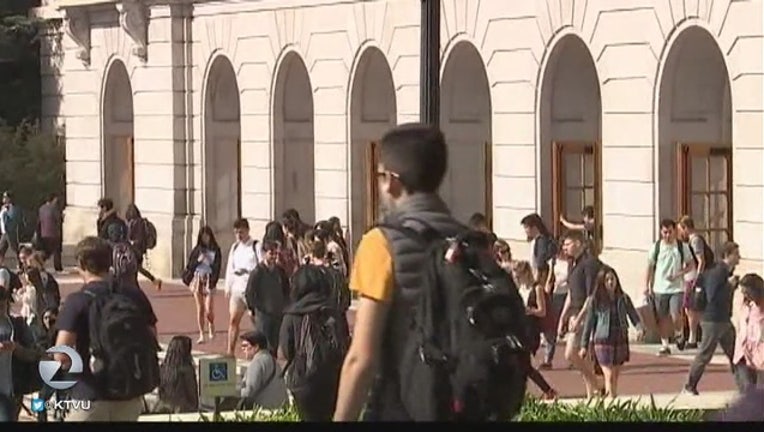 article
BERKELEY, Calif. (KTVU) - UC Berkeley's Campus Security Authority and the Berkeley Police Department say a sexual assault took place at a fraternity house last Friday.
Police do not have a description at this time, but say the victim was assaulted in a room at the party between 12:00 and 12:45 a.m.
This assault comes a week after a series of sexual assaults was reported last week near UC Berkeley's campus and People's Park. Police have not made any connections with those prior sexual assaults as of yet. 
Police ask if you have any information about this crime, please contact Berkeley Police Department Special Victims Unit at 510-981-5735.  If the caller wishes to remain anonymous they can call Bay Area Crime Stoppers at 1-800-222-8477.
In this case a report was made to a Campus Security Authority who is required under the Federal Clery Act to report it to the campus Clery Compliance Officer.  UCPD is in turn required to alert our community of the crime.