Bicyclist killed riding across eastbound Highway 24 in Oakland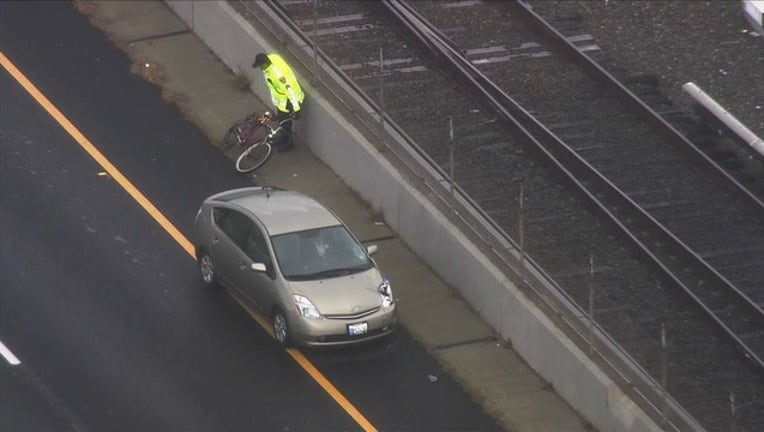 OAKLAND, Calif. (BCN) - A bicyclist was killed as they were riding their bike across eastbound state Highway 24 in Oakland Wednesday afternoon, officials with the California Highway Patrol said. 
Someone called the CHP at 3:14 p.m. to report a bicyclist on the right shoulder of Highway 24 just west of the Martin Luther King Jr. Way off-ramp, CHP Officer Hannah Walcott said. 
As officers were responding, the bicyclist road into the highway and was struck by a Toyota Prius in the No. 2 lane. 
Walcott said the driver of the Toyota didn't have time to react.%INLINE%