Bill proposes phasing out paper receipts for purchases in the drug store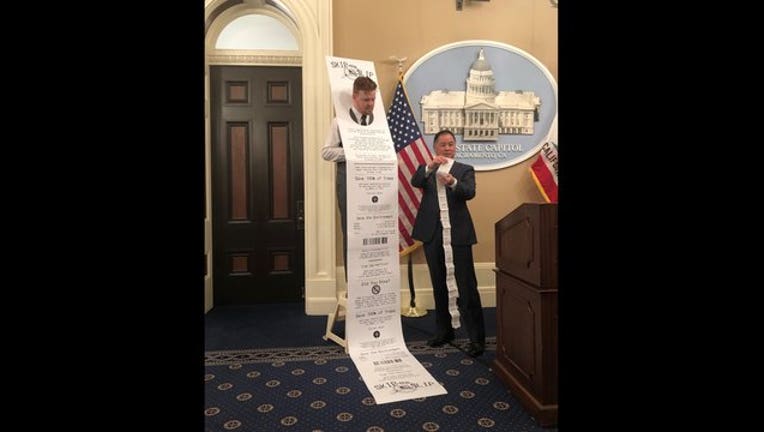 article
SAN FRANCISCO (BCN) A state assemblyman from San Francisco on Tuesday introduced legislation that would seek to phase out paper receipts and make electronic receipts the default practice when making a purchase.
Assembly Bill 161, proposed by Assemblyman Phil Ting, D-San Francisco, would make businesses in the state have to provide e-receipts to customers by 2022 unless they specifically request a hard copy.
"Most of us don't need a physical receipt for every transaction. It doesn't make sense to kill so many trees ... to make something we don't often need," Ting said in a news release.
He cited a report last year by the nonprofit Green America that found that up to 10 million trees and 21 billion gallons of water are used in the U.S. every year just to create receipts.
The proposal, if approved, would make California the first state in the country to mandate a move toward e-receipts, according to Ting's office.