Colorado 'blood brothers' threw rocks at moving cars for 2 months before killing woman: investigator
article
A Colorado investigator testified Wednesday that the teenagers accused of killing a 20-year-old woman after throwing a landscaping rock through her car windshield had been throwing rocks at moving vehicles for about two months before their actions allegedly resulted in a fatality.
The Jefferson County Sheriff's Office (JCSO) in April arrested three then-18-year-old suspects — Joseph Koenig, Nicholas "Mitch" Karol-Chik and Zachary Kwak, of Arvada — in connection with the homicide of Alexa Bartell, who died after a large rock flew through her windshield and hit her in the head on April 19. A judge ruled after a preliminary hearing Wednesday that the three teens will face trial.
The lead investigator assigned to the case testified during the preliminary hearing that Karol-Chik told him he and his friends had thrown rocks at cars approximately 10 times between February and April. 
Prior to Bartell's death, Koenig and Karol-Chik allegedly threw a landscaping "statue head" at a vehicle carrying a couple and their children earlier in April, the investigator testified. 
COLORADO TEENS ARRESTED IN ROCK-THROWING ATTACKS TOOK PHOTOS OF MURDERED WOMAN'S CAR AS 'MOMENTO': POLICE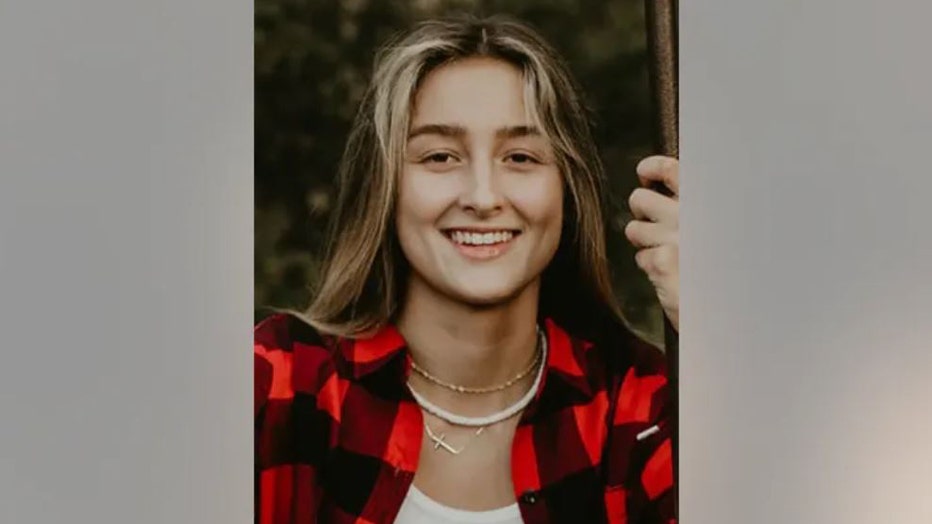 Alexa Bartell, 20, is the latest victim in a series of apparently random attacks on cars across Jefferson County, Colorado, according to the sheriff's office. (JCSO)
The suspected admitted to "throwing rocks not just at targets but at people driving," the investigator said.
COLORADO TEENS ARRESTED FOR ROCK ATTACKS ON CARS THAT KILLED 20-YEAR-OLD
Between 10 p.m. and 12 a.m. on April 19 and April 20, the suspects allegedly threw rocks at six different cars, injuring multiple drivers and killing Bartell. Earlier on April 19, they made plans to meet up and drove to Walmart together, where they picked up landscaping rocks from the edge of the store's parking lot and loaded the rocks into Koenig's pickup, according to an arrest affidavit previously obtained by Fox News Digital.
A fourth friend saw the three suspects loading the rocks into their vehicle and asked them to drive him home before they went on the alleged rampage, police said. Koenig was driving the truck when the suspects left the parking lot, the affidavit states.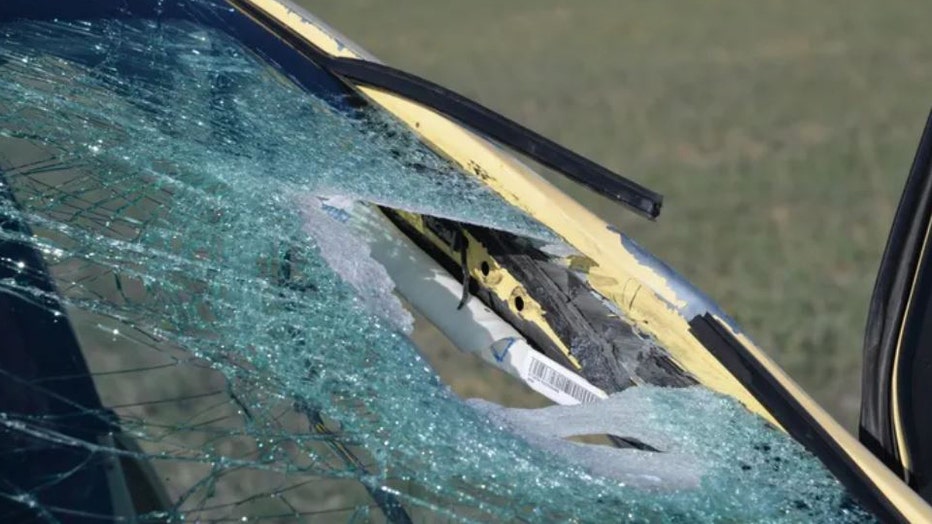 Investigators photographed a gaping hole directly in Bartell's windshield, directly in front of the driver's seat. (Jefferson County Sheriff)
COLORADO WOMAN, 20, KILLED BY ROCK THROWN AT CAR IN SERIES OF SEEMINGLY RANDOM ATTACKS
That witness later told police that Koenig "frequently participates in destructive behavior" because he enjoys causing "chaos," the affidavit states.
Throughout the rest of the night, the three suspects allegedly threw rocks at six different vehicles, including Bartell's, killing the 20-year-old woman just before 11 p.m. as she was driving while talking on the phone with her friend. The investigator testified on Wednesday that the suspects were driving about 80 mph at the time.
COLORADO JURY TO HEAR CLOSING ARGUMENTS IN TRIAL OVER THE 2019 DEATH OF ELIJAH MCCLAIN
Bartell's friend told police that she was speaking with Bartell on the phone when she "abruptly stopped talking."
After noticing that they had struck Bartell's windshield, the three suspects turned back around and drove past the victim's vehicle, which had swerved into a field, at about 50 mph to observe the damage. Kwak is accused of taking a photo of her vehicle as a "memento."
Koenig allegedly declared the group "blood brothers" after realizing Bartell was dead, according to Karol-Chik's interview with authorities.
COLORADO SUPERMARKET MASS SHOOTER RULED MENTALLY COMPETENT TO STAND TRIAL
Karol-Chik told investigators that Kwak became "excited" when he hit a vehicle with a rock. Kwak, meanwhile, told investigators that Karol-Chik would use "Marine" terminology, such as "contact left," before hitting a vehicle to the left with a rock.
Bartell's friend used a phone-finder app to track Bartell's location and eventually found her stationary vehicle in a field off Indiana Street in Jefferson County and called police.
Investigators used cellphone data to identify the suspects, tying a common phone number that pinged at different crime scenes.
The Jefferson County Sheriff's deputy also testified that based on his interviews with the suspects, Kwak and Koenig were the only two suspects accused of throwing the rock that killed Bartell.
After investigators interviewed Kwak, he allegedly insisted that he did not throw the rock that killed Bartell. When the detective who testified Wednesday told Kwak, "I hear you," he responded: "I don't need you to hear me. I need you to believe me. I did not throw that rock."
All three suspects are charged with one count of first-degree murder, one count of extreme indifference, six counts of attempted first-degree murder, three counts of second-degree assault and three counts of attempted second-degree assault.
Get the latest updates on this story at FOXNews.com
Audrey Conklin is a digital reporter for Fox News Digital and FOX Business. Email tips to audrey.conklin@fox.com or on Twitter at @audpants.