Body of missing fisherman found near Tomales Point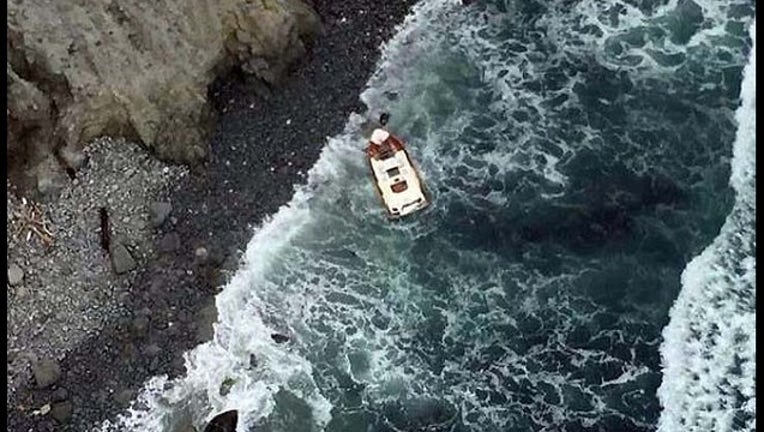 article
POINT REYES NATIONAL SEASHORE, Calif. (KTVU and wires) -- A Sonoma County sheriff's helicopter crew has recovered the body of one of the two men who remained missing after a fishing boat
overturned on the rocks near Tomales Point in Marin County last week, a National Park Service spokeswoman said.
National Park Service and Marin County Fire Department officials asked the sheriff's helicopter crew to search the area where debris was found in the Point Reyes National Seashore, park service spokeswoman Melanie Gunn said.
The helicopter crew recovered the fisherman's body around 3:20 p.m. Wednesday, Gunn said. The Marin County coroner's office will release his name when his family is notified.
The other missing fisherman had not been found as of Thursday, Gunn said.
The bodies of Richard Hargreaves Jr., 59, of Santa Rosa, and Dianne Kelly, 61, of Windsor. were found Saturday near the boat debris.
The four fishermen had set out at about 5 a.m. last Friday from Bodega Bay in Sonoma County for an all-day fishing trip, U.S. Coast Guard officials said.
When they didn't return that evening, family members called the Coast Guard to report them missing.
The overturned 21-foot boat was found in the rocks near Tomales Point at about 10:15 a.m. Saturday.