Both Super Bowl quarterbacks hail from the Bay Area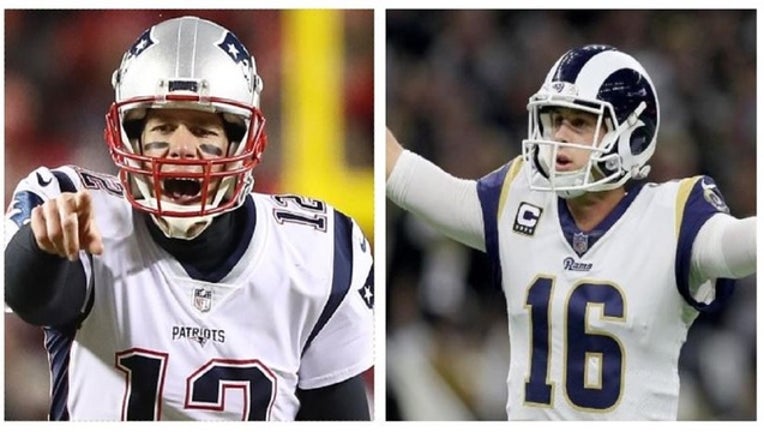 article
(BCN) - Neither of the Bay Area's NFL teams made this year's Super Bowl, but the quarterbacks that took their teams to the title game with wins Sunday both attended high schools in the region.
The Los Angeles Rams' Jared Goff hails from Marin Catholic High School in unincorporated Kentfield in Marin County.
Goff stayed in the Bay Area for college, playing for the University of California at Berkeley before becoming the first pick in the 2016 NFL Draft.
He led the Rams to an overtime 26-23 victory Sunday against the New Orleans Saints in the NFC Championship game.
Goff will go up against the New England Patriots' five-time Super Bowl champion Tom Brady, who went to Junipero Serra High School in San Mateo.
Brady was far from a top pick like Goff, famously going in the sixth round and 199th overall pick in the 2000 draft after going to school at the University of Michigan.
The Patriots also went to overtime Sunday before beating the Kansas City Chiefs 37-31 in the AFC Championship game.
Social media accounts for both schools lauded their NFL alumni following the championship games Sunday.
The Serra Athletics Twitter account @PadreAthletics wrote "Congrats to Tom Brady '95 on his ninth Super Bowl appearance!"
Marin Catholic's Twitter account @MarinCatholic wrote, "Congrats Jared on heading to the Super Bowl. Get it done. .BeatSerra."
The Super Bowl between the Rams and Patriots will take place in Atlanta on Feb. 3.