Boy falls from coaster at Western Pennsylvania amusement park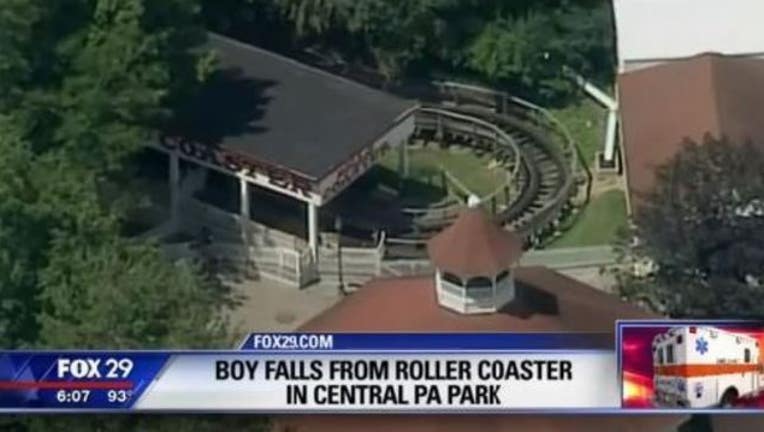 article
LINGONIER, Pa. (AP) -- A boy has fallen from a classic wooden roller coaster at a western Pennsylvania amusement park.
A spokesman for Idlewild and SoakZone amusement park near Ligonier says the child fell from the ride Thursday afternoon.
A Westmoreland County emergency dispatcher says the child was conscious and airlifted to Children's Hospital of Pittsburgh, about 50 miles west.

Park spokesman Jeff Croushore says he doesn't know the boy's condition or where he was on the ride when he fell. Croushore said he couldn't say whether the ride malfunctioned or if horseplay was involved.

The Rollo Coaster opened in 1938 and takes riders up, down and around a wooded hillside. It doesn't require seatbelts, and children under 4 feet tall must be accompanied by an adult.

 The accident comes four days after a 10-year-old boy was decapitated as he rode a waterslide at a Kansas water park.