Boy was taunted for wanting to grow hair for cancer patients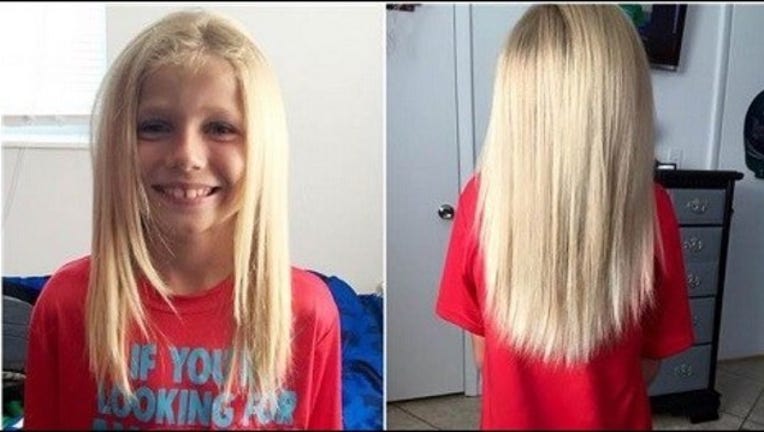 article
MELBOURNE, FL – An 8-year-old boy says he was taunted for two years because he wanted to grow his hair out for cancer victims.
Christian McPhilamy, 8, began growing his hair after watching a commercial for St. Jude Children's Hospital, according to Daily Mail.
The second-grader received all sorts of negative comments from teachers and students. His classmates called him a girl and his coach even suggested that he should get a haircut.
This criticism didn't stop the courageous boy from achieving his goal. Last month he chopped off his hair and donated it to Children with Loss, a Michigan-based charity. The charity provides a free hair piece annually to children who have cancer and are burn victims, according to Florida Today.
"Even still, he has never once, strayed from his goal and always took the time to educate others on why he made the choice to grow his hair. I am one proud mommy as always," said Deeanna Thomas, the boy's mother.
He was also praised by many on Facebook and one person even called him a hero.
"What an awesome story!!! As a Peds oncology nurse I have cried alongside mamas while they cut what's left of their little girls hair off after there just isn't enough left on their sweet little head thanks to chemo," said Brittany MacQuarrie on Facebook.
"It's a difficult thing for children and their parents. Give him a kiss from me and all the kids here at the St. Jude clinic. He's a little hero," said a worker from St. Jude Clinic.
Within 2 years, Christian was able to reach his goal of donating over 10 inches in 4 ponytails.
His mother says she taught her children to know that everything isn't about them.
"It's about everyone. It's about everybody helping everybody, and everybody being involved in their community", says Thomas.