Bruno Mars, The Killers and Muse to headline Bottlerock festival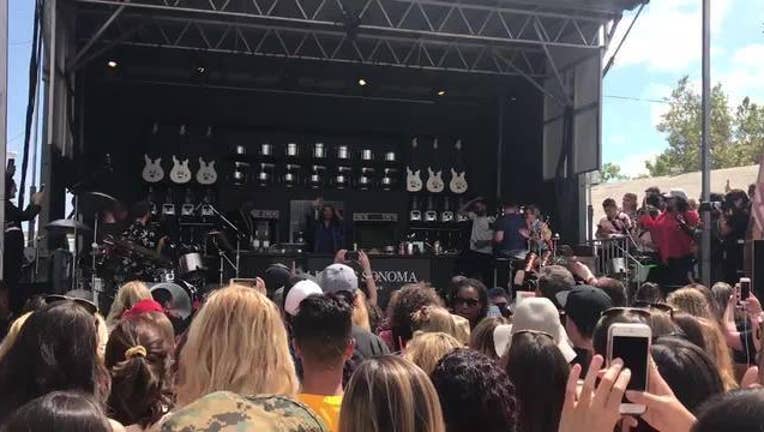 NAPA (BCN) - Bruno Mars, The Killers and Muse are the headlining acts at this year's BottleRock Napa Valley festival taking place in May, organizers announced Monday.
The sixth annual festival is scheduled for May 25-27 at the Napa Valley Expo and festival passes go on sale at 10 a.m. Tuesday at bottlerocknapavalley.com.
Other artists playing at BottleRock this year include The Chainsmokers, Snoop Dogg, Halsey, Incubus, Earth Wind & Fire, The Head and the Heart, E-40 and Billy Idol.
The Foo Fighters, the late Tom Petty & The Heartbreakers and Maroon 5 headlined the festival in 2017.
Three-day general admission passes for the festival -- also featuring a variety of food, wine and beer options -- start at $349, up $40 from last year. More ticket information and the full lineup can be found at www.bottlerocknapavalley.com.