Bullets ring out in San Francisco's Haight-Ashbury neighborhood on 4/20, police investigating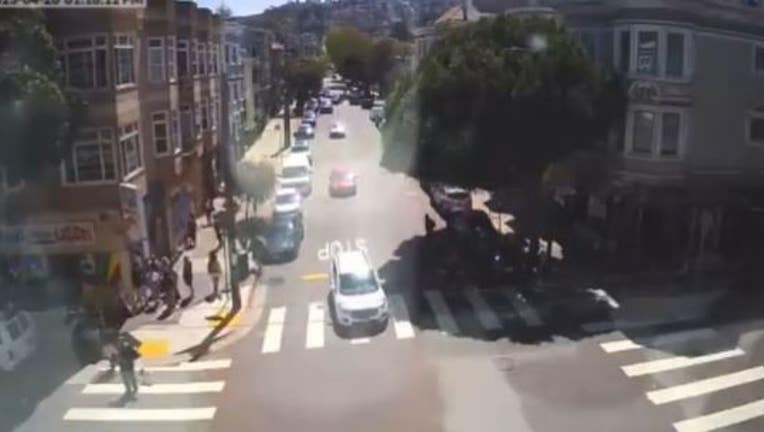 article
SAN FRANCISCO - Surveillance video captured the moment bullets rang out Thursday afternoon in San Francisco's Haight-Ashbury neighborhood. 
San Francisco Police Department are investigating the shooting. The shooting happened just before 1:20 p.m. 
In an update on Friday, SFPD said they believe the gunshots heard were from a shootout between people, possibly connected to a car burglary.
It is not clear if anyone was injured. The shooting happened at Cole and Haight streets, just a few short blocks from where the 4/20 cannabis festivities took place today in Golden Gate Park's Robin Williams Meadow. 
The city was bustling with activity Thursday, between the Warriors first home game in their series against the Kings, the San Francisco Giants game, and the party in the park, featuring a performance by Erykah Badu, who later went on to perform a special DJ set at The Midway in San Francisco.  
SEE ALSO: It's 4/20! Marijuana enthusiasts celebrate high holiday at Hippie Hill
SFPD and city officials said they were prepared for a "big day." 
We will update this story as we learn any new developments.