Burglary suspect arrested after dropping driver's license at scene of crime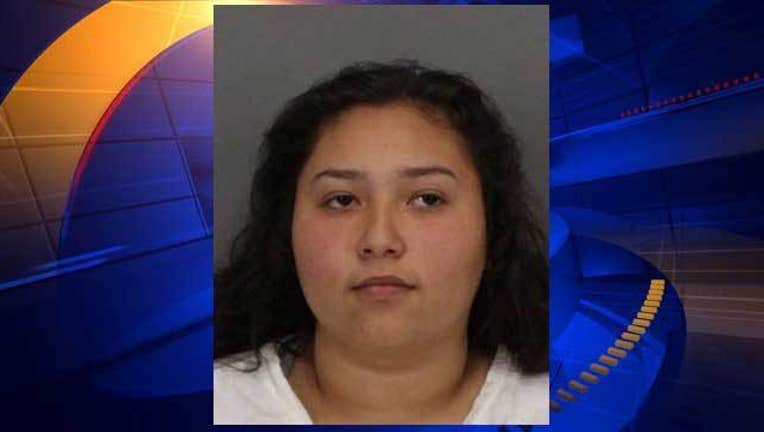 article
PALO ALTO, Calif. (KTVU) -- A suspect in a residential burglar was arrested Monday morning after accidentally dropping her driver's license while struggling with the homeowner to get away during the crime, according to police.
On Monday at about 10:35 a.m., Palo Alto Police received a call from a resident on the 1000 block of Moffett Circle reporting a burglary. The victim, a woman in her 40s, said that she had returned home to find a female suspect running out of her home with a backpack full of the victim's property.
The victim tried to stop the suspect and the two got into a physical confrontation. As they struggled, the suspect dropped her driver's license before letting go of the backpack and driving away.
The victim called police immediately and provided officers with the suspect vehicle's license plate and the suspect's driver's license number.
Within 20 minutes, a detective from the Palo Alto Police Department located the suspect's vehicle, a beige 2006 Honda Pilot, parked at her residence in the 1900 block of Euclid Avenue in East Palo Alto.
Officers safely arrested the suspect without incident shortly afterwards.
An investigation revealed that the suspect had entered the victim's unoccupied home on Moffett Circle via an unlocked window in the rear yard. The suspect ransacked the home and loaded a laptop computer and other items of personal property into a backpack.
Police booked 20-year-old Giovanna Vargas Hernandez into the Santa Clara County Main Jail for two felonies: a charge of residential burglary and a second charge of robbery as a result of the physical struggle over the victim's property.
Detectives are investigating if the suspect may be connected with any other residential burglaries in Palo Alto or surrounding communities.