Burlingame charging more than $3,000 to fulfill public records request over fired officer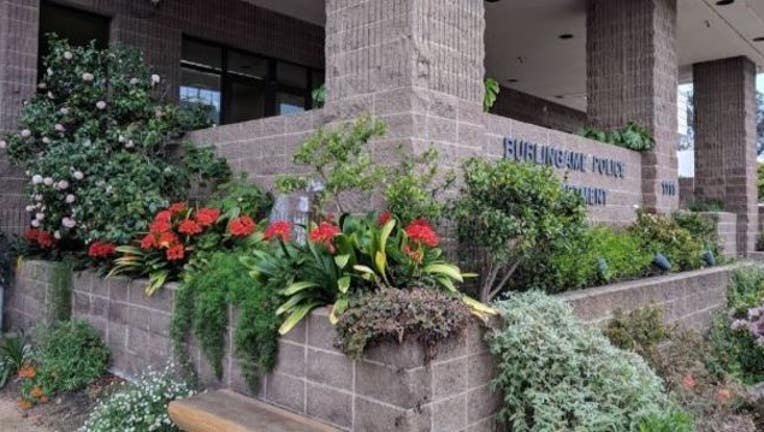 OAKLAND, Calif. (KTVU) - The American Civil Liberties Union is questioning the police chief in Burlingame who is charging KTVU more than $3,000 to fulfill a California Public Records Request seeking information about police misconduct. Specifically, the request revolves around redacting 29 audio and video files regarding an officer who was fired after his superiors discovered he had been having inappropriate relationships with women who had been arrested by the department. 
 
First batch of Bay Area police misconduct records released under new transparency law
In an email to KTVU on Jan. 18, Burlingame Chief of Police Mike Matteucci said that before releasing the audio and video portions relevant to the request, city employees will need to make redactions, which will take about 40 hours. He said these employees are paid hourly and "as such, it will cost the City $3,258.40 to produce these records in a redacted format.  Please submit $3,258.40 to cover this cost."
 
He cited a court case, National Lawyers Guild v. Hayward, as the basis for his decision. "The City may pass these extraction costs onto the requesting party to ensure exempt material is redacted from otherwise disclosable electronic public records," he wrote. 
When asked to review the chief's proposed fees, the ACLU disagreed with the city of Burlingame's interpretation. The decision the chief is citing "is not binding precedent because the California Supreme Court took the case," argued ACLU of Northern California spokeswoman Leslie Fulbright. "Our position remains that the PRA was designed to give the public access to records, and does not authorize charging excessive fees."
In a separate email, Matteucci clarified that any written report would be free, but that redacting the audio and video files would cost money. He said there were 25 audio and 4 video files that needed to be redacted, and all of them stem from a Burlingame Police Department Internal Affairs investigation, which resulted in the June firing of Officer David Granucci.
Matteucci did release a written summary, at no charge to KTVU this week, revealing that Granucci got the phone number of a woman arrested on suspicion of DUI in March and offered to help her with her case if she's have sex with him. After he was fired three months later, two women have now come forward, alleging that Granucci propositioned them, the personnel record shows. One woman said she had sex with him for several months. The second woman said she met Granucci after she was arrested for an outstanding warrant, and he let her believe that she was being released from custody because he was doing her a favor to "solicit a romantic/sexual relationship with the woman." Granucci lied about both these encounters during his interviews, the personnel report states.
Bay Area News Group and KQED first reported on the sustained findings against Granucci. The former officer could not be reached for comment, the newspaper reported.
To date, only Burlingame and Fremont have so far are requesting fees following KTVU's requests. The city of Fremont is charging $171.40 plus extra for mailing to redact 1,174 pages of redacted police reports stemming from four officer-involved shootings.
Like many news organizations around the state of California, KTVU filed multiple records requests to police agencies to release previously private personnel records about officers, which must now be made public because of SB 1421, a law authored by state Sen. Nancy Skinner (D-Berkeley). The law went into effect Jan. 1.
KTVU is seeking records dating back five years that are now applicable under the law: Officers' names and supporting documentation, including audio and video, where there was a "sustained finding" that they lied, or were involved in sexual assault or a use-of-force case where someone died or suffered a "great bodily injury."
Map: Who is releasing police personnel files under new law and who is not
Burlingame is a city 15 miles south of San Francisco with a population of about 30,000 people.
Other police agencies and unions have been vigrously fighting the release of these files. On Friday, six police unions in Contra Contra County sought to block the retroactivity of the law.  And the San Diego County Sheriff said it would cost more than $30,000 to release information related to the internal investigations into some of their deputies.
Other agencies have released the personnel files without any fees and without any pushback. 
For example, Emeryville police plan to release audio and video stemming from a Feb. 3, 2015 shooting at Home Depot where two were injured and the Sept. 27, 2017 fatal shooting along Interstate Highway. Full reports on these cases likely won't be ready until March.  The police department does not plan to charge for this information.
 
And the San Mateo County Sheriff is poised to release five investigations that are applicable to the new law, said Chief Deputy County Counsel David A. Silberman. Silberman said the work that went into these requests has been "significant," and he asked KTVU to send one or two thumb drives to his office because the files were too big to email. The information will likely be released in mid-February and the county will not be charging for the release of any information.