Bus catches fire on 280 in Menlo Park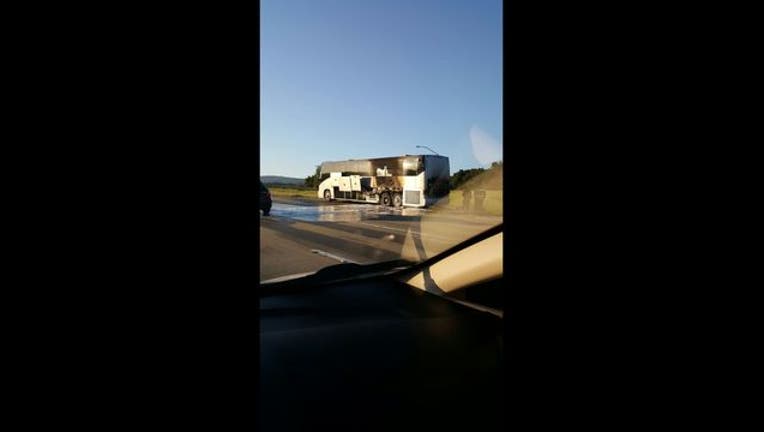 MENLO PARK, Calif. (KTVU) - One lane is blocked on 280 southbound near Sand Hill Road after a bus caught fire. 
According to the CHP, the bus was carrying about 15 passengers. 
Passengers are on the side of the road. There's no word on if any of the passengers were injured. 
At this point, additional details have not been released.