Bus driver helps little boy who was lost, cold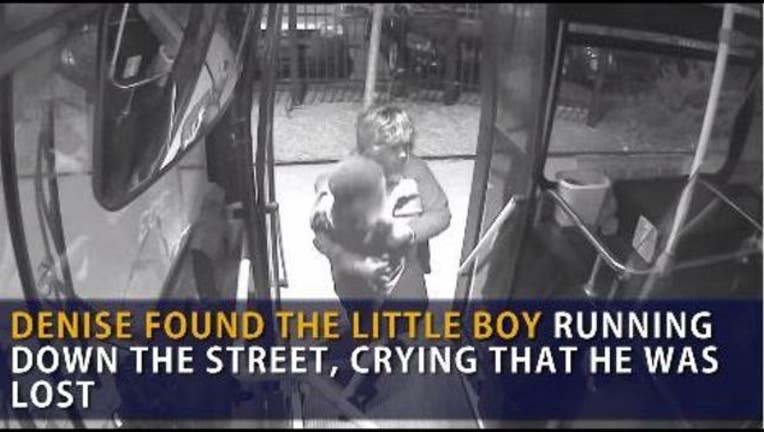 article
A Milwaukee County Transit System Bus Driver, Denise Wilson, was taking a break around midnight when she saw a little boy wandering the streets alone. 
Surveillance video shows her getting off the bus empty handed but carrying the little boy as she came back on. He was crying and told her he was lost. On the freezing cold night he was only wearing a T-shirt, shorts and socks. 
She called police. While the pair waited for more help to arrive, she kept the little boy warm on the bus. She gave the boy her jacket and sat with him to comfort the child. She also gave the boy a snack. 
Police said the boy had wandered away from his home. They say it was an "innocent episode" that ended well "thanks to Denise."