Cable car to be dedicated to Willie Mays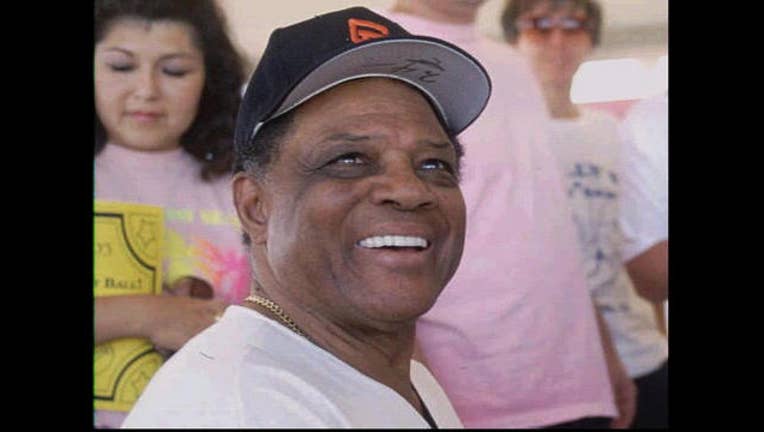 article
SAN FRANCISCO (BCN) - San Francisco will celebrate the 85th birthday of baseball great Willie Mays today by dedicating a cable car to him.
Mays is set to appear before city officials this afternoon, as they dedicate San Francisco Municipal Railway's cable car 24 to him at a ceremony at the Cable Car Museum at 1201 Mason St.
City officials chose that cable car because 24 was his uniform number. The San Francisco Giants retired the number and no player has worn it since, Muni officials said.
At the ceremony, city officials, along with officials from Muni and the San Francisco Giants, will unveil a plaque dedicated to Mays. The plaque will then be mounted onto the cable car, according to Muni officials.
In 1951, Mays became the star rookie of the New York Giants, winning a world championship with them in 1954. When the Giants moved to San Francisco in 1958, Mays achieved even wider recognition.
He spent most of his career with the Giants, returning to New York to play with the Mets in 1972 and 1973. His last Major League Baseball appearance was during the 1973 World Series against the Oakland A's.
During his 22-season career, Mays tied the record for the most All-Star game appearances, hitting 660 home runs and was elected into the Baseball Hall of Fame in his first year of eligibility.
He was such an icon for the Giants, the plaza surrounding AT&T Park was named Willie Mays Plaza.