Cal/OSHA fines company for death of employee near Hwy 101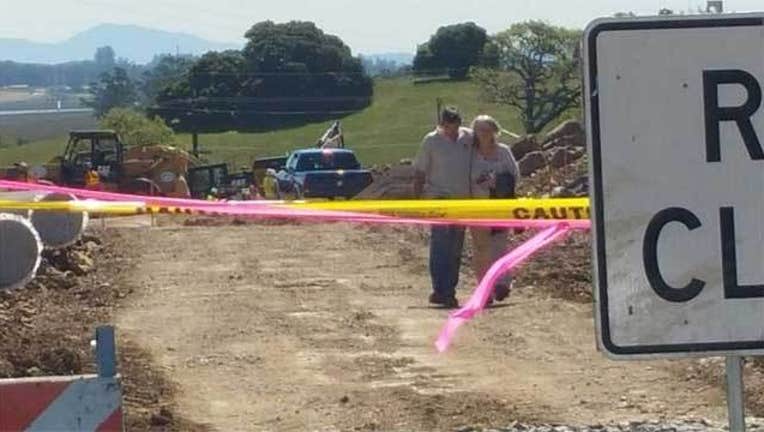 article
PETALUMA, Calif. (KTVU and wires) -- The California Division of Occupational Safety and Health has fined a construction company $38,250 in connection with the death of an employee who was crushed by a pipe at a construction site near U.S. Highway 101 in Petaluma in April.
Jared Overfield, 28, of Novato, died when he was crushed by an 8,000-pound, 40-foot concrete-coated steel pipe on April 15.
Employees with San Rafael-based Maggiora & Ghilotti Inc. were replacing an old water pipe around 7 a.m. when the fatality occurred, Cal/OSHA officials said.
Overfield was working with a forklift operator unloading and transporting a new pipe down a sloping dirt road. The pipe was not secured to the forklift and was lowered directly to the ground without any chocks or barrier to prevent it from moving, according to Cal/OSHA.
Overfield was facing the pipe when it slid off the forklift and ran over him. The pipe rolled until it hit a chain-link fence, Cal/OSHA officials said.
"This fatality could have been avoided had the required safety measures been in place for working at a hazardous location," Christine Baker, director of the state Department of Industrial Relations, said in a statement.
"Employers must be vigilant in recognizing job hazards and keeping their employees safe by taking the necessary precautions in all aspects of an operation," Cal/OSHA Chief Juliann Sum said in a statement.
Cal/OSHA fined Maggiora & Ghilotti Inc. for failing to recognize and plan for the hazard of transporting the steel pipe, failing to survey and plan for the hazards of uneven ground and for not securing the pipe during transport.
A representative of Maggiora & Ghilotti Inc. did not immediately return a phone call this afternoon about the case.