California aims to quash immigration detention growth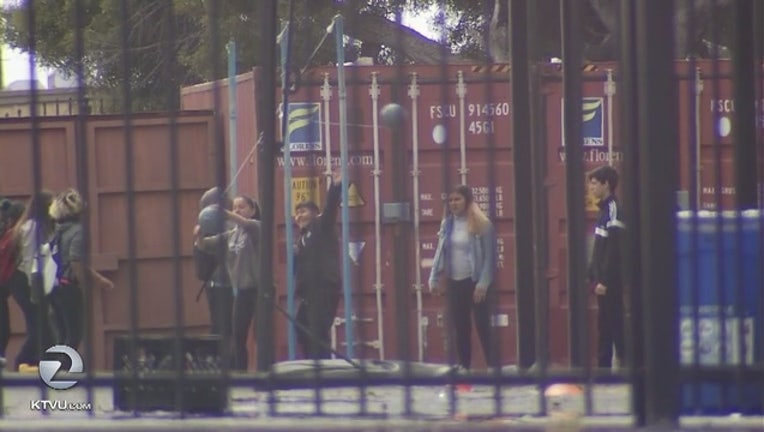 article
SANTA ANA, Calif. (AP) -- California is aiming to quash the growth of immigration detention in the state in a proposed budget measure to push back against the Trump administration's plans to boost deportations.
The state's $125 billion budget -- which is set to be approved Thursday -- has a related measure to prevent local governments from signing contracts with federal authorities for immigration detention facilities or expanding existing contracts. It would also have the state attorney general review conditions at immigration detention facilities in California.

"I think we send a very clear message in this budget that California is going in the opposite direction of Trump's administration," said Sen. Ricardo Lara, a Democrat from Bell Gardens.

The budget was negotiated by Gov. Jerry Brown and Democratic legislative leaders.

Immigration and Customs Enforcement declined to comment on pending legislation.

The proposal is the latest in a series of moves by California lawmakers aimed at protecting immigrants in the country illegally from President Donald Trump's efforts to ramp up immigration enforcement.

State lawmakers are also weighing proposals to provide lawyers to immigrants in deportation proceedings and limit communication between local police and federal immigration agents.

There are currently nine immigration detention facilities in California. All but one of them -- the Otay Mesa Detention Center near the U.S.-Mexico border -- contract through local government agencies.