California immigrants head to State of the Union address with lawmakers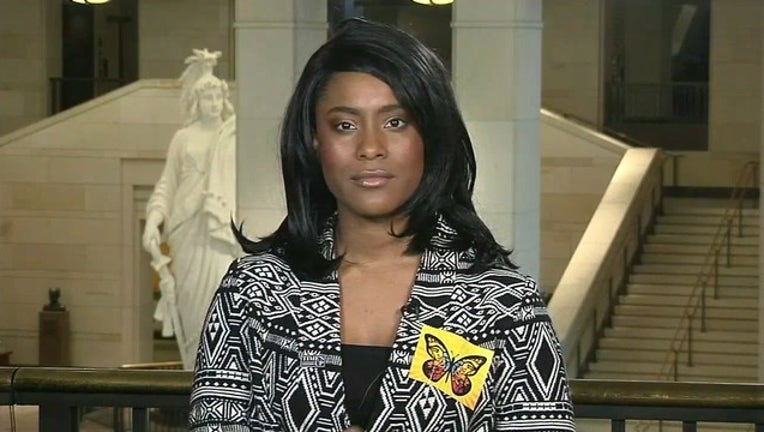 OAKLAND, Calif. - Denea Joseph is clear about her shock. As a childhood immigrant from Belize, who was raised in gritty South Central, Los Angeles, she never imagined she'd be invited to the nation's Capitol to attend President Trump's State of the Union speech.  
She just wishes it was under better circumstances. 
Joseph, 23, is one of six immigrants living in California who will attend President Trump's address Tuesday night as guests of state lawmakers. Another 18 are coming with lawmakers from other states. 
Lawmakers hope to put a face on immigration negotiations happening in Congress over the fate of "Dreamers," young people who came to the United States as children and who have been protected from deportation under the now jeopardized Deferred Action Childhood Arrivals program, known as DACA. The president scrapped the program in September but gave Congress six months to find a solution.
Joseph, the communications coordinator at the UndocuBlack Network, an advocacy organization that serves black, undocumented immigrants nationwide, was invited to the Capitol by Democratic Sen. Kamala Harris.
"As a young girl born in Belize, a country of no more than 370,000 people, I could've never fathomed that I'd be invited as a guest to the State of the Union Address," said Joseph. "While I wish it was under better circumstances, I'm grateful to my fellow activists, organizers, and congressional allies like Senator Kamala Harris who continue to champion immigrant rights as human rights."
Harris said Joseph represents "the best of who we are as a nation."
"Her commitment to the representation and empowerment of black immigrant communities is inspiring,'' Harris said. "We must continue to fight to give her and the hundreds of thousands of other young people like her who are living in fear, the security they need to live up to their full potential."
Joseph, a UCLA alumnus, has a long history of immigration advocacy work herself. As an undergraduate student, Joseph pushed to create an immigration attorney position at the university and worked to boost financial aid for undocumented youth across the University of California system. Joseph has faced controversy over immigration before and she will likely see more at the speech.
The Dreamers headed to the State of the Union speech may not receive a warm welcome from everyone. Arizona Congressman Paul Gosar on Tuesday morning contacted the U.S. Capitol Police and Attorney General Jeff Sessions in a push to have authorities check identification of all attendees and arresting, what he called, "illegal aliens." 
Gosar tweeted: "Of all the places where the Rule of Law needs to be enforced, it should be in the hallowed halls of Congress. Any illegal aliens attempting to go through security, under any pretext of invitation or otherwise, should be arrested and deported." 
Additionally, President Trump has invited the parents of two girls who were murdered by MS-13 gang members in suburban New York during a spate of killings two years ago. 
Trump blamed the 17 killings in a 17-month timeframe on an increase in illegal immigrants from Central America. Also invited by President Trump is an immigration agent, whose work led to the arrests of more than 100 MS-13 gang members.
Still, Joseph is optimistic that immigrants will win the fight for a new protective policy.
"It is within our right that we should be able to move to different countries in order to secure our future viability for ourselves and for our families,'' she said. "I think that if anything else occurs, whether that be threatening my own viability, or threatening deportation, it would be awfully tragic because immigration is human right."