California National Guard general fired after he allegedly made troops take his mom shopping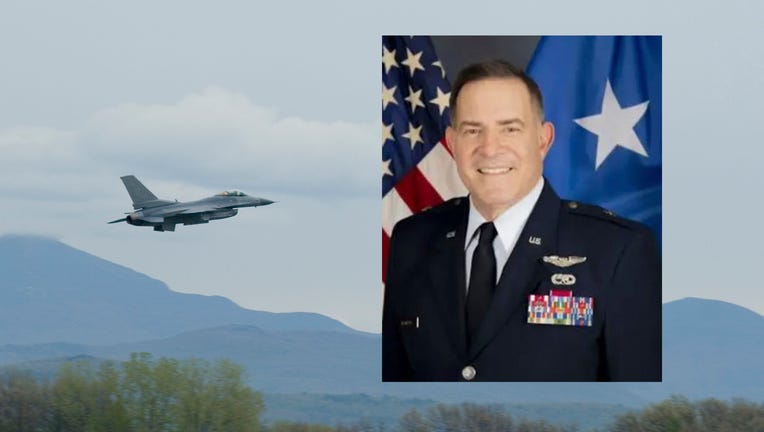 article
The California National Guard fired a top commander after reports he used troops to carry out personal errands and put an F-15C fighter jet on standby in an order that raised concerns it would be used to frighten civilian protesters.
Brig. Gen. Jeffrey Magram is set to be "involuntarily transferred" this week to the U.S. Air Force retired reserve, which a California National Guard spokesperson said is "parallel" to a firing, according to a Military.com report Saturday.
The news comes after an internal disciplinary board substantiated multiple allegations against Magram, including accusations he readied a fighter jet for a "possible domestic mission" in 2020 during the early days of the coronavirus pandemic. Some officials feared the order would result in a plane "buzzing" civilian protesters in an attempt to disperse crowds.
CALIFORNIA NATIONAL GUARD PUT FIGHTER JET ON ALERT IN MARCH 2020 FOR 'POSSIBLE DOMESTIC MISSION': REPORT
Another probe into Magram's conduct found that the general inappropriately used subordinates to carry out personal tasks, including an instance in which he had an on-duty Guard member drive him on a nearly 120-mile round trip to a dental appointment.
The unnamed service member was quoted in one document as saying that he did not want to take Magram to the appointment because "my job is to take care of the airmen in the state of California and not be a chauffeur for a general."
In another incident, Magram had a Guard member take his mother on a shopping trip, with the member saying, "she was particular. When I say particular, it had to be at Whole Foods. … It just took her a long time to decide what she wanted, a lot of comparison shopping amongst products."
The report also found that the general failed to complete mandatory cybersecurity training for about two weeks, eventually enlisting the help of a subordinate to take the training for him.
CALIFORNIA NATIONAL GUARD'S RELATIONSHIP WITH UKRAINE SPANS DECADES, NOW SHIFTING TO REMOTE AID
In a statement to an inspector general, Magram didn't deny the accounts of subordinates who had complained about running errands for him, but said he believed the personal trips were consistent with the Air Force's "wingman concept."
"I want to reiterate that had I ever heard of any ethics issues like this from subordinates, peers or commanders, or perceptions of such, I would have corrected or addressed it on the spot," Magram said in the statement.
But the investigation's report noted that Magram had previously been counseled in 2017 for similar behavior, saying his "wingman" argument "rings hollow."
"Your conduct has caused me to lose faith, trust, and confidence in your ability to continue serving," Maj. Gen. Matthew Beevers, the Guard's acting adjutant general, wrote in a memorandum to Magram that was obtained by Military.com.
Magram is now the fifth general to resign, retire or be fired from the California National Guard as a result of scandals in the last four years.
A Guard spokesperson did not immediately respond to a Fox News request for comment.