California Rep. Loretta Sanchez enters 2016 US Senate race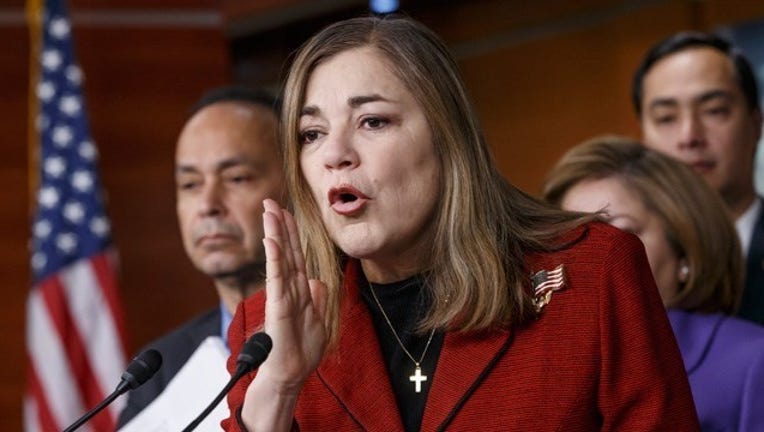 article
SANTA ANA, Calif. (AP) — Democratic congresswoman Loretta Sanchez announced Thursday that she is running for the U.S. Senate, injecting competition into a race that had been shaping up as a runaway for Attorney General Kamala Harris.
Sanchez, 55, made the announcement in her home district, after two days of mixed signals about her intentions. On Tuesday, she and a top adviser said she remained undecided about the 2016 contest after a mistakenly distributed email from her said she would enter the race Thursday.
Sanchez enters the race an underdog — she has never run in a statewide campaign and Harris has been raising money and lining up endorsements since January. Both are Democrats, but her candidacy sets up contrasts with Harris.
Sanchez is Hispanic with a background in national defense issues and roots in Southern California. Harris is a lawyer from the San Francisco Bay Area whose father is black and mother is Indian.
Sanchez is serving her 10th term in the House and represents a district based in Orange County. She came to Congress in 1996 by upsetting Republican incumbent Bob Dornan.
Over the years, Sanchez has belonged to a faction of moderate Democrats known as the Blue Dog Coalition. Still, she has been a reliable vote for Democratic leadership in the House. Years on the House Armed Services and Homeland Security committees gives Sanchez experience that could appeal to voters concerned about national security. She voted against authorizing the war in Iraq in 2002 and has pushed the Pentagon to allow women to participate in direct combat operations.
"As the most senior woman in Congress today on military and national security issues, I know what needs to be done to ensure our nation is secure," Sanchez said in her prepared remarks announcing her candidacy Thursday.
Sanchez is known for a lively, some might say quirky, personality. Her annual Christmas cards have a dedicated following. She scheduled a fundraiser during the 2000 Democratic National Convention at Hugh Hefner's Playboy mansion and changed the location only after fellow Democrats protested.
In the week leading up to the decision, Sanchez said she was getting encouragement to run from fellow House members, business groups and Vietnamese-Americans in California.
"They understand experience is incredibly important," Sanchez told The Associated Press. ".... Whether that coalition is deep enough and strong enough to mount a winning race, that's the question."
Democrats are strongly favored to hold the seat in a state where the party controls every statewide office and both chambers of the Legislature. Two little-known Republicans have entered the race: state Assemblyman Rocky Chavez and former state GOP chairman Tom Del Beccaro.