California sheriff once said it's cheaper to kill inmates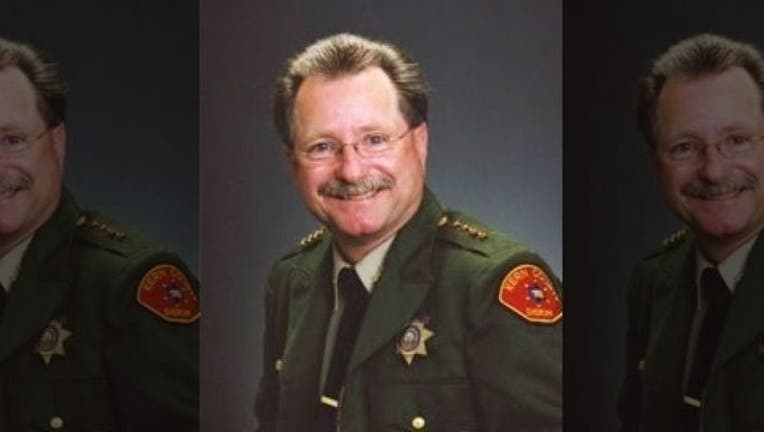 article
BAKERSFIELD, Calif. (AP) - A jail guard union has released a 12-year-old video of Kern County Sheriff Donny Youngblood saying it's cheaper to kill than cripple jail inmates.
Youngblood acknowledged making the remark but said it was being used out of context and he wasn't urging anyone to kill inmates.
In the one-minute clip released Monday by the Kern County Detention Officers Association, Youngblood says deputies handling detention duties are better trained than ever.
"There's a good reason for that: millions and millions of dollars," Youngblood says, referring to the costs of lawsuits stemming from deputy misconduct.
Regarding inmates, Youngblood asks the audience: "Which way do you think is better financially? To cripple them or kill them, for the county?"
"Kill them," someone responds.
"Absolutely," Youngblood says. "Because if we cripple them we get to take care of them for life, and that cost goes way up."
The detention officers association is backing Justin Fleeman over Youngblood in the June primary election for sheriff.
The video was shot during a 2006 meeting with Youngblood during his successful first campaign. The association endorsed Youngblood in that campaign.
Youngblood told the Bakersfield Californian that the comments revolved around the 2005 beating death of James Moore in custody, which led to criminal convictions of several deputies.
Youngblood said he was explaining the costs that occur when a deputy engages in bad activity.
"I've never inferred that we should shoot to kill," Youngblood said.
"Do I wish I would have said it differently? I certainly do," he added. Detention deputies "weren't offended back then. Still, they are my words and I own them."
Youngblood's rival condemned the remarks.
"People are not trash. They're human beings," Fleeman said, adding that he worried about the video's impact on the department's reputation.
In 2016, the state attorney general's office opened a civil rights investigation of the Kern County Sheriff's Office and the Bakersfield Police Department after a series of deadly shootings - including the death of a 73-year-old man.
Kern County stretches from the southern San Joaquin Valley east into the Mojave Desert. Bakersfield is the county seat.