California 'Teacher of the Year' says teaching makes him feel like a rock star
CONCORD, Calif. - For Joseph Alvarico, teaching has always gone beyond the classroom walls. "When the student comes into my classroom," he says, "I have to know what that student is feeling. Because if that student's having problems at home, then education or learning is going to be the last thing in his or her mind."
Alvarico grew up in the Philippines. Both of his parents are teachers, but he says he never considered being one, until his scholarship offer to University in Manila came with a catch.  "They gave me a full ride scholarship," explains Alvarico, "provided if I actually take education classes and also at the same time teach for one year. And when I taught after a year, I loved it."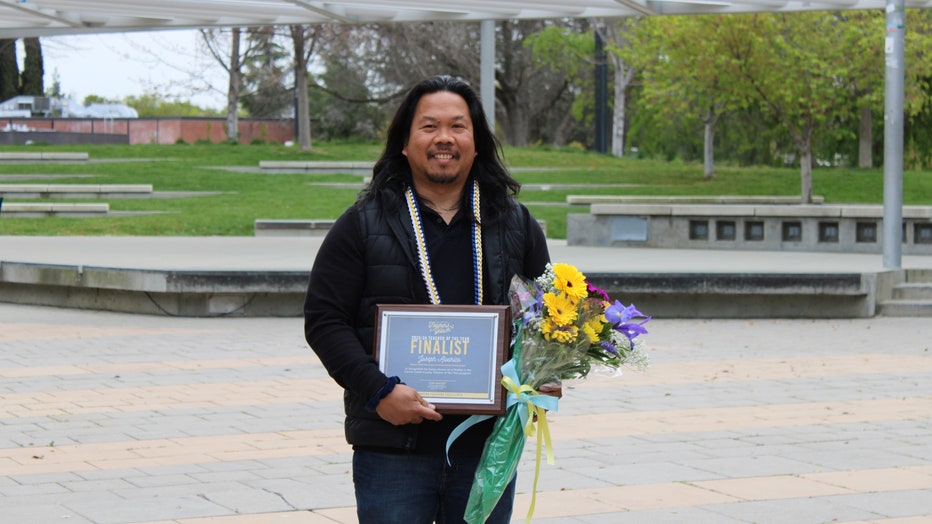 He says he loved the way it made him feel, "I think it's more of like the rock star feeling of being a teacher."  You feel like a rock star he says, when you are the one the kids come to for answers. He taught for the next four years until the tech industry came calling. 
Fate would bring him back to the classroom and to the Bay Area. "I saw an ad from the Mt. Diablo Unified School District, and I answered that ad."  To his surprise, "they came they actually came the human resources came to the Philippines and interviewed me there. Really? Next thing I know is the principal was interviewing me over the phone.'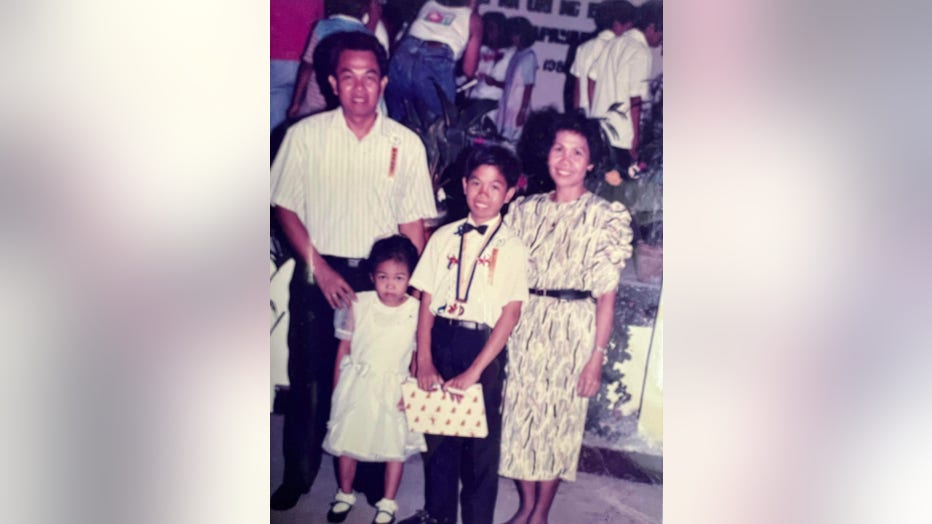 That interview led to a job at a middle school and eventually to Ygnacio Valley High school, where today he teaches engineering, runs the robotic club, where they build 120-pound robots in just 8 weeks.  He also launched a Femmineers program through Cal Poly to get more girls on the engineering path and he piloted a college career access program that has his students dual enrolled in college classes.
"It's a lot of programs," he admits, "and it requires a lot of help."  However, Alvarico says, "I've seen what the kids need, and that's the thing that drives me." It what drives him to bring his first-year students to manufacturing day at Diablo Valley College where he is also an adjunct professor.  Jeffrey Smith, is the Department Chair and says, "It's been a real blessing for the college to have someone like Joseph helping us."
Ygnacio Valley High School students say he's making an impact.
 Justine Latorre is a junior at YVHS and says "I can see how he cares for his kids. And students can really show if you're just in the class with him and he makes things fun." Senior Sara Venegas says "he's very understanding with all of us. He has a lot of patience when explaining the topics, which tend to be very complex."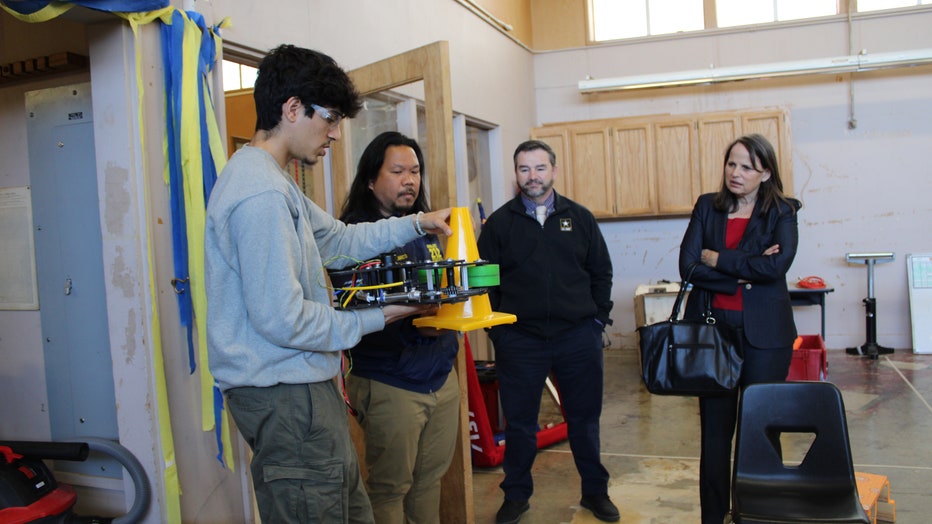 But with Mr. Alvarico it's also about much more then just teaching the material. Venagas says, "I believe the thing that is really going to stay with me throughout the years is probably how understanding Mr. Alavarico is with all of us, how much care he takes for all of us. And he's always there asking us how we're doing in other classes. And if we need any help, we can always just ask him whether it is engineering's out there or something completely different there." 
Latorre says, "I think the thing I'll remember the most is the friends I made and how much fun I had in the class. Yeah, it is a family. It's a big family. It's like my second family."
His impact has not gone unnoticed.
Alvarico was named 2023 teacher of the year for Contra Costa County and then a few weeks ago got a call from California State Superintendent Tony Thurmond telling me he had been chosen as one of California's Teacher of the Year.  He was the only teacher chosen in northern California.  It was an incredible moment that he shared with his family in the Philippines, "yeah, I sent them that that voicemail and they all heard it, and they were just so excited and so proud of me."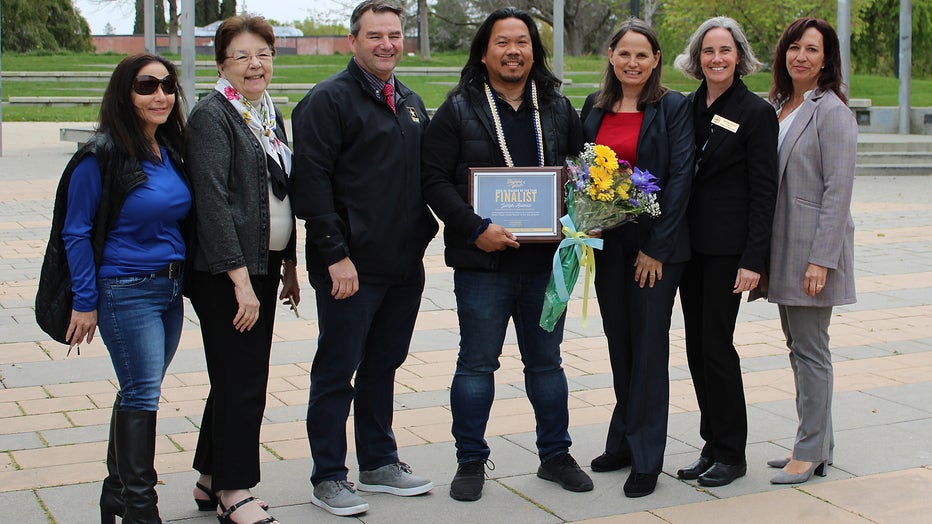 And yet even now the man who fell in love with teaching because it made him feel like a rock star avoids the spotlight.  While he says he still feels like a rock star, "the real rock stars here, as I found out, are the kids. Because in order for the kids to shine, I actually have to step back. And that's what I've been doing."
Stepping back but always there, to push them forward.