California twins give birth on same day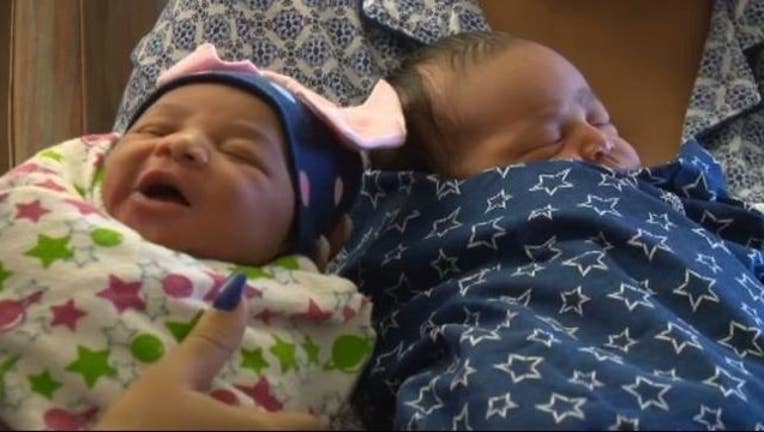 article
They both had their first child two months apart and a second eight months apart. 
Johnson spoke of the twins saying, "They're just like us. Because she's like so nosy already and she looks at everything. And my nickname is Cici because when I was born I looked at everything. her nickname is Lei Lei. her son is lazy already and she was lazy. And my mom gave us Cici and Lei Lei. That's what they are. My mom's says that's twins all over again. I have my babies all over again."
The bond between a pair of twin sisters got even tighter as two precious little bundles of joy arrived.
 
Dontee and Angel were brought into this world just hours apart from one another.
 
But what makes their births so special is that their mothers, Larisha West and Sanisha Johnson are twin sisters who gave birth on the same exact day.
 
Believe it or not this isn't the first pregnancy the twin moms have shared together.
 "I want them to know what family means. And that's something that's big on us. How close we are is how close our kids are."

 The twin sisters hope their babies have that same special bond with each other the way they had growing up.